By: Becky Bracken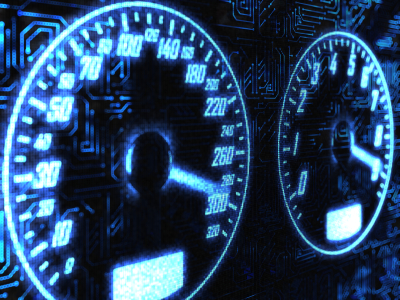 Enough of the conjecture and fantasizing about all of the services that will one day run through the car. Every car maker from Audi to Volkswagen and service providers from AT&T to Orange are getting in and rolling out cars with staggering broadband capacity and the promise of more to come. If there is any lingering doubt about the viability of the connected car as a platform for business, simply follow the money and it will tell the tale.
Billions are being invested by manufacturers and service providers to position themselves squarely in the future of the connected car. The problem: connected cars haven't really been put in the hands of customers yet. The technology is here and possible, but questions remain about how real, live consumers will integrate the technology into their everyday driving lives.
At this year's Mobile World Congress 2014, AT&T announced the launch of the AT&T Drive Studio, an innovation center dedicated to connected car innovation. The 5,000-square-foot AT&T Drive Studio is located in Atlanta and houses working garage bays, a speech lab, a full showroom to exhibit the latest innovations, conference facilities, and provides a space where AT&T can work in concert with car manufacturers to create new technologies and services. And AT&T isn't alone in investing in long-term infrastructure to support connected car services and innovation. Essentially, service providers must build and invest in the future they imagine for their connected car revenue opportunities.
"This is an exciting ecosystem and we are committed to leading the way to take the connected car to the next level for auto manufacturers and their drivers," Glenn Lurie, President, AT&T Emerging Enterprises and Partnerships, AT&T Mobility said about the AT&T Drive Sudio launch. "That's the essence of the AT&T Drive Studio, to bring together the best players in the auto industry ecosystem to collaborate and create the future faster."
Other AT&T Drive Studio ecosystem members include Qualcomm Technologies, Red Bend Software and QuickPlay Media, which is developing an in-vehicle video service. The AT&T Drive Studio also works with Amdocs to provide next-generation billing capabilities for services. As the connected car quickly matures into a service delivery platform on wheels, AT&T realizes it's going to be critically important to be able to have flexible billing capabilities and work with other devices and services on a given family plan.
"The car is about to become essentially one more connected device on a customer's shared data plan," said Chris Penrose, Senior Vice President, emerging devices, AT&T Mobility. "The Connected Car market is an area of strategic importance for AT&T, and it was only natural to team up with Amdocs, whose dynamic solutions continue to provide new monetization capabilities."
In April 2014, AT&T announced that it will partner with car manufacturer Volvo to connect U.S. and Canadian models starting in 2015. AT&T will provide its connected car solution with Sensus Connect, an embedded infotainment service. Volvo drivers will also have access to Volvo On Call, a service allowing remote access to car functions and an emergency crash notification service.
In Europe, Vodafone is working with car makers Volkswagen and Audi, and Telefonica is partnered with Tesla to connect electric cars across the continent. As cars in North America and Europe roll off the assembly line prepared to become just one more device connected to a data plan, connected cars are initially poised to serve as an infotainment platform. From navigation to video and music, customers appear to view a connected car's functionality in very similar terms as the smart phone.
Machina Research released research in March 2014 that ranked auto manufacturers based on the sophistication of their connected car programs and offerings. The study, sponsored by Vodafone, ranked BMW's ConnectedDrive service number one. GM and its OnStar service was second, followed by Ford, Audi and Chrysler. As service providers invest in their connected car service capabilities, it's also important for them to find automotive partners equally focused on the same goals.
"The emergence of the connected car is a very important development for both the mobile and automotive industries," Matt Hatton, Director at Machina Research, says. "For mobile companies it is a tremendous new opportunity for connecting another smart device. For automotive manufacturers it provides a new differentiator, an additional revenue opportunity, and creates a channel to build a stronger ongoing relationship with drivers. The range of applications on offer is enormous, from simple remote door unlocking and heating activation, through to emergency calls, navigation, entertainment, and vehicle fault diagnostics, plus many more besides. In this, our inaugural study, we identify those car companies that are best positioned to take advantage of the massive potential of the connected car in all its diversity."