By: Nick Maynard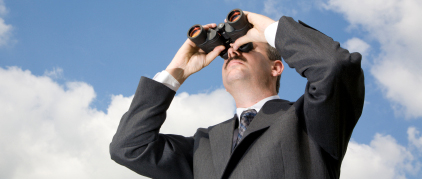 Every year, we analyze and forecast many markets. As a result of this year's analysis, we can therefore discuss three important technology trends that will grow in strength in 2021.
Growth in A2P Messaging
A2P (Application to Person) messaging refers to the sending of mobile messages from a software application, run by an enterprise, to a consumer's device. Users must opt in to receive mobile messages from applications, enabling them to interact with enterprises through a mobile network connection. The line of communication is typically one-way, with the end user seldom replying to messages. It is distinct from P2P (Person to Person) messaging, which refers to the sending of messages between individuals. P2P messaging is more conversational, with both parties sending and receiving messages.
Currently A2P messaging traffic is dominated by SMS technology, due to its ubiquity and simplicity. Juniper Research believes that, although this will continue to be the case over the next five years, the percentage of A2P traffic attributable to SMS will fall during the forecast period.
While A2P is heavily dependent on SMS, this will begin to diminish over the next five years, as emerging messaging technologies, such as RCS (Rich Communication Suite) begin to accumulate a higher percentage of traffic. This will be a direct result of increasing support from both operators and handset manufacturers. It should be noted, however, that RCS solutions will be limited to Android devices until Apple pledges support for the technology, thus enabling RCS services on iOS devices.
Juniper Research suggests that this should not discourage operators from investment in RCS technology, as RCS requires minimal investment and would enable operators to capitalize on this nascent technology.
The total number of A2P messages delivered in 2020, including A2P SMS, OTT business messages and A2P RCS, will be 2.7 billion, which indicates the size of the market.
Juniper Research forecasts that OTT (Over-the-Top) business messaging traffic will increase over the five-year forecast period, driven by three key factors:

Enterprises becoming increasingly aware of the value of interactive, two-way client conversations
The continuing growth of OTT application user bases
The growth of average traffic per user. As more enterprises adopt an omnichannel approach to customer service, and subsequently aim to reach customers on the platforms they use the most, end users will have the opportunity to interact with a wider range of brands using OTT messaging channels.
Juniper Research foresees that each of these key factors will be bolstered by the COVID-19 pandemic. As the majority of enterprises were forced to shut physical locations during the height of the outbreak, these businesses were forced to digitalize rapidly. Businesses were keen to adopt messaging services as part of their customer service offering in order to relieve pressure on telephone helplines and email inboxes.
During government-enforced lockdown and social distancing measures, end users relied heavily on messaging applications, such as WhatsApp and Facebook Messenger, to communicate with brands as an alternative to customer service helplines.
Due to the fragmented nature of the OTT application market, it is important that enterprises reach end users on their preferred platforms. This will become increasingly important as the prevalence of omnichannel marketing and customer service strategies grows, and as enterprises become available to end users on a variety of different messaging platforms.
Juniper Research believes that operator revenue from SMS business traffic will reach $50 billion in 2025, increasing from $39.6 billion in 2020. This represents an overall growth of 26 percent, driven by the reduction in illegitimate traffic due to the implementation of SMS firewalls. There will be significant growth in 2021.