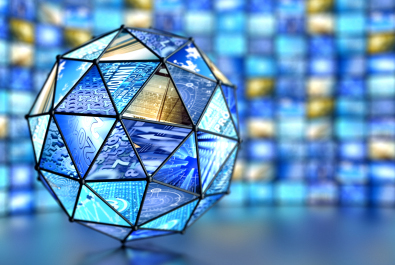 Much has already been written about the new capabilities of 5G, like low latency, massive IoT and high bandwidth, and how they will enable a new breed of applications, including Industry 4.0, autonomous driving, public safety automation and others. This horizon of opportunity will only be reached if telcos are able to bring computing power to the edge, executing artificial intelligence (AI) models where the data – often unstructured – is generated.
However, reaping the business benefit from the symbiotic combination of 5G and edge will require more than just technology. According to the Telemanagement Forum (TMF), there is a fundamental linkage between the adoption of a platform-like business and 5G success. TMF states that by combining platforms and 5G, telcos have an opportunity to move beyond providing just connectivity. They could become ecosystem curators and enablers of many different verticals.
In order to position a telco as a platform business, the company needs to digitally transform both their operating and business models as well as their business support systems. In addition, the new edge computing use cases must be monetizable. Let's take a closer look.
Applying the platform concept to 5G and edge
A platform is a business model that creates value by facilitating exchanges between two or more interdependent groups, usually consumers and producers. To make these exchanges happen at scale, platforms harness and create large, scalable networks of users and resources that can be accessed on demand. Platforms create communities and markets with network effects that allow users to interact and transact.
An effective and efficient platform business model must be characterized by three main attributes. It must be orchestrated, ideally following zero-touch processes to structure the business ecosystems collaboratively and seamlessly. It should be contextual, so that customer and partner experiences are calibrated and relevant to their specific actions and needs, in real time. It needs to be cognitive (AI-driven), characterized by data-enabled, self-supported learning for automatic insights and decision-making capabilities.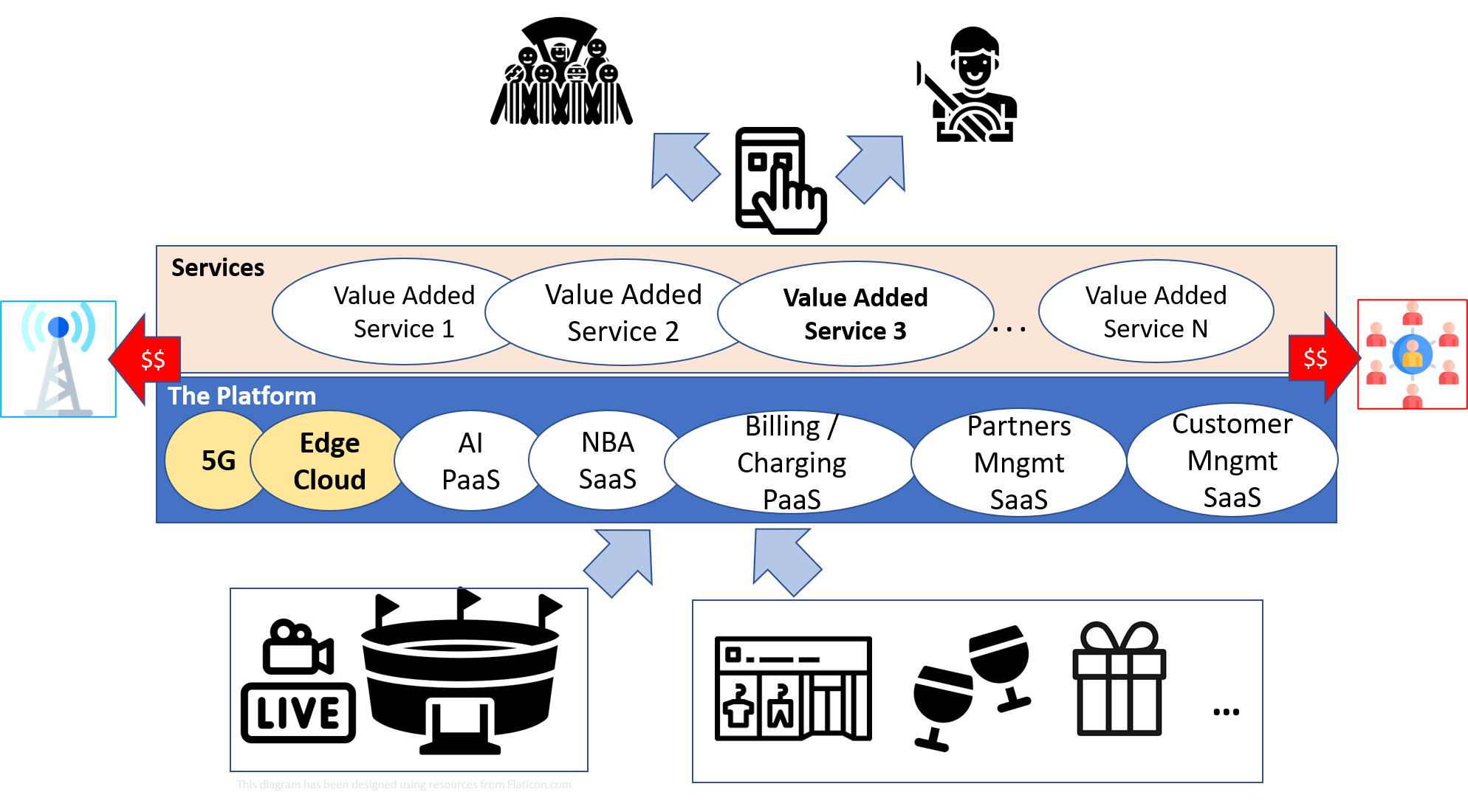 Figure 1: Smart Platform Examples
(click to enlarge)

All the above implies that telcos should adopt a completely new type of business model in which the telco acts like a digital service enabler (DSE), openly exposing its in-house 5G and edge computing capabilities for the benefit of its ecosystem of partners. This would be accomplished through an open platform structuring the different actors' interactions and the associated transactions, as depicted in the following examples.