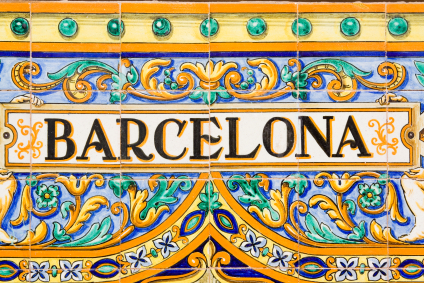 The industry is preparing for one of its largest pilgrimages as over one hundred thousand people plan to converge on Barcelona, Spain for Mobile World Congress 2017. Expectations are mounting as attendees, exhibitors, and speakers wait in anticipation to see, hear and present the latest industry advancements.
Pipeline asked some of the exhibiting companies it works with regularly to tell us what they will be showcasing at MWC 2017. We received a tremendous response and, if it's any indication of this year's event, we are all in for a great show.
The solutions on display this year span ways to optimize LTE, 4G, and 5G wireless networks; increase network capacity; leverage data lakes and artificial intelligence; virtualize networks; improve customers' experience; expand coverage with small cells and Wi-Fi; and capitalize on the digital economy and internet of things (IoT) – just to name a few.
As you prepare, we've put together this handy A-Z guide to help you plan and make the most out of your MWC 2017 experience:
Visit ADVA in Hall 7 at MWC 2017 to hear about service providers gaining value from ADVA's open connectivity, precise synchronization and leading NFV technology in their transition to 5G and IoT. Ask for Hannah Eckinger on site, or email to pre-schedule a meeting.
In Hall 6, Astellia will be presenting how it guarantees NFV service for a major European Tier 1 operator. Astellia will also be demonstrating its new customer and service centric analytics solution for Service Operation Centers (SOC). In addition, the company will share the benefits of its geo-analytics for value-based RAN optimization. Ask for Esther Duval, or email her ahead of time to arrange a meeting with Astellia at the show.
Also at MWC 2017, Anritsu will be showing a range of its test, measurement, and monitoring solutions which support the development, deployment and monetization of the latest technologies paving the way for Connected living. In particular, they will be focusing on new testing and monitoring challenges within LTE-A Pro, 5G, C-RAN, IoT and M2M, Advanced Analytics and Cloudification.

Anritsu's range of solutions have extensive capabilities to help support your business development in the Mobile Communications industry. Device, air interface, network access, network architecture, service assurance or customer experience, ANRITSU has leading-edge solutions to help you maximize the profitability of your activities. Visit them in Hall 6 to see test & monitoring solutions for the complete end-to-end network and service domains. Ask for Eric Fauxpoint on site, or email emea.marcom@anritsu.com to schedule a meeting.
In Hall 3 at MWC this year; Amdocs will be talking about how its injecting artificial intelligence and real time data analysis into all it does for communication service providers and is driving digital and omni-channel assets, including natural language processing, BOT integrations and customer-centric machine learning capabilities. Amdocs will have the latest updates on OpenECOMP for network virtualization and service fulfillment. Find out how they're working with AT&T, the Linux Foundation and their partners on Open Source. Additionally, Amdocs will be demoing its latest portfolio of products, designed to help the transition to DSP happen as seamlessly as possible. Contact Marcel Kay at the Amdocs exhibit or email to arrange a meeting at the show.
With 100 billion ARM-based chips shipped to date, ARM and its ecosystem is laying a secure and efficient path to shape the connected world for the next 20 years and beyond. At MWC 2017, ARM experts and its partners will be talking about new technologies emerging to meet the IoT's connectivity challenges in a series of panel discussions, including a look at new ultra-efficient ARM-enabled Narrow Band IoT solutions designed to take advantage of this newly-ratified 3GPP wireless communications standard, and an update on how the OpenFog Consortium (OpenFog) is addressing the bandwidth, latency, and communications challenges associated with increased data flows from the IoT, artificial intelligence, robotics, and other elements of our increasingly digitized world. These talks will be taking place on Tuesday 28 Feb. in Hall 8.1 from 10 a.m. to midday. To register, send an email to event registration.

On the ARM booth in Hall 6, it will showcase latest technologies spanning a range of applications, with demonstrations including Intelligent Flexible Cloud solutions paving the way for next generation 5G network connectivity, the world's only open-source mass market car, the Renault Twizy, and a machine learning based demonstration of computer vision and deep learning for mobile that shows a food recognition and calorie counting engine that uses the smartphone camera to calculate volumes of food. Contact Alex Harrod on site or email him to schedule a meeting ahead of time.