By: Jim Schakenbach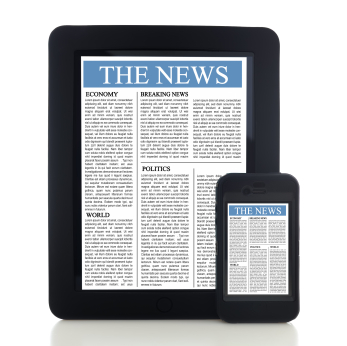 Several technology trends continued to gather steam this month, including all things virtualized, 5G, and security-related developments. Also, it was a big month for corporate movers and shakers, with several high-profile mergers and acquisitions.
Technology Talk
Network function virtualization remains red hot. Telco Systems and Silver Peak introduced a joint plug-and-play vCPE SD-WAN solution to provide telcos and managed service providers with the flexibility to quickly roll out and monetize new tiered VNF managed services. This open solution also enables telcos and MSPs to deliver on the ultimate promise of NFV to be an agile, open, and flexible service delivery platform that supports any VNF service in parallel to or as part of a service chain with SD-WAN services.
Cloudify announced the recent launch of its new virtual networks function (VNF) management platform, which carriers are now using to configure and deploy VNFs in days rather than weeks or months. Cloudify 4 allows carriers to move from VNF concept to production faster using open source tools.
Cloudify was not the only NFV platform to announce changes. Ensemble, a division of ADVA Optical Networking, launched a major upgrade of its NFV platform, with key enhancements for telco-scale virtualization. The high-performance software-based product suite has been specifically optimized for the simple, low-cost deployment of universal customer premises equipment (uCPE) solutions in a cloud-native fashion.
SevOne, in collaboration with Red Hat this month, unveiled a new network functions virtualization (NFV) solution that leverages the advanced virtualization of network functions from Red Hat's NFV solution with the automation of assurance and performance from the SevOne platform. This offering is designed to enable communication service providers (CSPs) to implement and operate an NFV-based infrastructure, and gain greater insight into their virtual network services and cloud infrastructure.
In other CSP platform news, Radisys and Calix announced that they are delivering the industry's first turnkey Residential CORD (R-CORD) platform designed for deployment in service providers' last mile networks and enabling them to accelerate service introduction while balancing deployment, upgrade, and maintenance costs.
This month Sprint unveiled the Sprint Magic Box, the world's first all–wireless small cell. Sprint Magic Box is a new plug-and-play LTE small cell for businesses and consumers that dramatically improves data coverage and increases download and upload speeds on average by 200 percent. The new technology enables Sprint to very quickly and cost–effectively densify its nationwide LTE Plus network and provide an improved customer experience.
5G News
From all the recent talk about 5G, one would think the technology was already well-established. However, it is yet to be fully realized, as developers, carriers, and network and device OEMs continue to innovate in anticipation of the new technology being fully embraced by CSPs, businesses, and consumers.
5G is set to empower citizens and businesses with widespread ultra-fast connectivity and innovative new services. In Europe this month, the European Commission and industry players have set ambitious plans to launch by 2020, in the context of a global race to make the most out of 5G. The technology and regulatory requirements were set out in the European Commission's "5G Action Plan" as well as in the industry's "Manifesto" for timely deployment of 5G in Europe. Both documents identify spectrum reform as the main pre-condition to a timely roll-out of new 5G networks and services. Spectrum measures in the Code have been identified as one of the major pro-investment aspects of the on-going telecom reform.
Here in the U.S., T-Mobile has announced its plan to deploy the nation's first nationwide 5G wireless network in all spectrum bands after taking the lion's share of the 600 MHz spectrum during the FCC's recent auction. On top of expanding and strengthening its LTE coverage, the carrier announced it will use a portion of its $8 billion mother lode of low-band 600 MHz spectrum to deliver 5G coverage from coast to coast.