By: Tim Young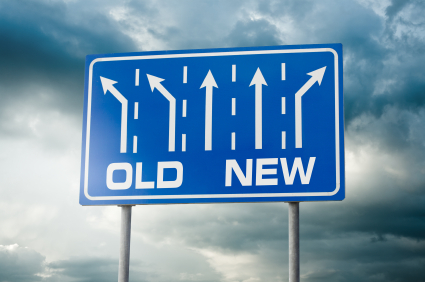 As most of you know, AT&T and Verizon just a few weeks ago wrapped up a bidding war for Straight Path Communications. Verizon came out on top with a $3.1 billion offer. The prize? Straight Path's vast swath of high-frequency spectrum. And as Bloomberg's Paul Barbagallo and Todd Shields noted, that spectrum would have blended beautifully with the FiberTower spectrum AT&T secured earlier in the year (FiberTower's spectrum, like Straight Path's, is in the 39 gigahertz frequency band).
But the bidding war didn't break AT&T's way, and now Verizon is well-positioned for a 5G run while AT&T is forced to find another path forward.
It's all part of that scramble and scrape for that next golden ring: 5G.
Sometime this year, Verizon is planning 5G tests in 11 U.S. markets and AT&T will be testing its 5G networks with streaming services to DIRECTV customers in the Austin, TX, market. T-Mobile USA, meanwhile, has announced that it expects to roll out 5G in 2019, with full nationwide coverage in place by 2020. Providers in South Korea and Japan are working to get 5G networks in place in time for the 2018 Pyeongchang Winter Olympics and the 2020 Tokyo Summer Olympics, respectively, working with partners such as Ericsson, Qualcomm, Nokia, Samsung, Fujitsu, and Huawei. In addition, it was revealed through a recent FCC filing that Apple is testing 5G technology, so there's a good chance that an upcoming version of the iPhone will support 5G.
Of course, these are the early stages, still. No one expects an instant overnight shift. Cisco's VNI predicts, that by 2021, 5G will still only represent 0.2 percent of connections (around 25 million), though that tiny slice will still manage to generate 1.5% of total data traffic. They estimate that a 5G connection will average 4.7 times more traffic than a 4G connection.
So why are we talking about it now? Well, for one thing, it's just that annoying thing that the tech press does. "Oh, 3G is an actual thing now? Tell me about 4G! Or LTE! Or LTE-A!" But beyond that constant what's-the-next-big-thing reflex, there is significant interest emerging about the sorts of business models that 5G could theoretically enable.
Because we're not exactly talking about more of the same, only faster. As Jamie Carter at TechRadar points out, given the higher frequencies and short wavelengths of the millimeter waves that offer so much promise for 5G, that the coverage areas will be necessarily small. In part, this represents a need—and an opportunity—for the continued incorporation of many different access technologies in a single network. Cellular (5G and otherwise), WIFI, LPWAN, and more will all have roles to play.
But 5G networks can and probably will be built out in a way that enables a single physical network to be partitioned into a variety of virtual networks with different attributes that serve different customers and application types. These partitions—network slices—can allow a single network to simultaneously serve streaming video, IoT, augmented reality, connected vehicle, and other services with each operating on a partition of the network optimized for the needs of that service.
In a recent paper, the IEEE's Prof. Alex Galis from University College London and Dr. Chih-Lin I from the China Mobile Research Institute outline the motivations and challenges of network slicing in a 5G context.
"The establishment of slices is both business-driven as slices are the support for different types and service characteristics and business cases, and technology-driven as slices are a grouping of physical or virtual resources (network, compute, storage) which can act as a sub-network and/or a cloud," the authors write. "A slice can accommodate service components and network functions (physical or virtual) in all of the network segments: access, core, and edge/enterprise networks."
Professor Galis and Dr. Chih-Lin I outline a number of challenges to making this slicing a reality, including the establishment of a uniform reference model, the definition of slice templates, and the clarification and implementation of a variety of other network slice operations and capabilities.
These challenges aside, ETSI and a wide variety of other bodies are eagerly pursuing the exploration of network slicing.