By: Scott St. John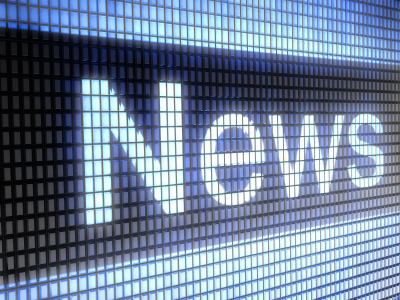 This month's telecom industry news included a bumper crop of research updates and 'world-firsts' released in advance of Mobile World Congress 2019. Reports on the pace of 5G rollouts, the strength of consumers' desire for the technology, and key shifts in content consumption were among the headlines this month. The FCC released details on its efforts to combat spam and robocalls and outlined next steps in the ongoing battle, and AT&T and VITAS Healthcare launched a study on the use of virtual and augmented reality in hospice care.
The top telecom industry news stories from the month are summarized below. To view all the news as it breaks, check out Pipeline's News Center or subscribe to receive our telecom industry news summary each week.
Network Evolution News
In a new report released this month, Dell'Oro Group projects that investments in cable infrastructure will reach $2 billion by 2023, with distributed, virtualized architectures set to transform cable broadband networks in fierce competition with fiber operators. This month, Broadband Forum released its latest Market Update, which notes that Gfast solutions certifications jumped to more than 40 as fiber deployment among operators increases.
Partnerships intended to advance network evolution were unveiled this month. Telserv has embarked on a new global bilateral partnership agreement with Telefónica International Wholesale Services (TIWS) to address new markets and better serve CSPs' strategies. Vodafone Italia and Telecom Italia have expanded their existing passive sharing agreement and signed an MoU to enter into an active network-sharing partnership for 5G rollout in Italy. In Africa, IX Reach has partnered with the Djibouti Data Center (DDC), selecting it as IX's hub for African network expansion as its new PoP. Ericsson has joined the O-RAN Alliance, which is committed to evolving radio access network architecture and orchestration built on openness, intelligence, flexibility and performance. In other forward-looking telecom industry news, Nokia and German service provider M-net have announced plans for the first field trial of probabilistically shaped wavelengths using Nokia Photonic Service Engine 3 (PSE 3) super coherent technology—setting a new milestone for the network of the future.
Network evolution solutions debuted, too. Infinera has launched The Infinite Network, an end-to-end network architecture to enable operators to scale their networks efficiently to support relentless bandwidth growth and meet the demands of 5G and other future technologies. Working with Fujitsu, Shaw has equipped its fiber network with significant capacity, scale, and agility—especially in urban areas—for more seamless connectivity via the Fujitsu 1FINITY™ platform and Virtuora® software. Infradata, a leading provider of cybersecurity and cloud networking solutions across Europe, announced it has delivered and implemented the BroadForward Multi-IMSI solution at Vodafone to enable sponsored roaming access to 700+ Vodafone partners in 230 global destinations. To advance service providers' ability to meet critical communication and first responder needs, Ericsson has launched a new critical communications broadband networks portfolio as land mobile radio communications increase. LogNet Billing, provider of the MaxBill Modern Billing solution for service providers, announced MaxBill's expansion into the online gaming industry. NetEnt, a leading digital entertainment company, has selected MaxBill for its global online gaming operation. And Nokia launched its FastMile 5G Gateway, which helps operators upgrading their LTE networks to capture new Fixed Wireless Access (FWA) revenue and accelerate 5G rollouts.
Network expansion news included updates from the FCC, which is taking the next step in expanding broadband service to over 713,000 rural homes and businesses in 45 states via the successful Connect America Fund Phase II Auction by establishing a Report and Order. Domestic updates also included one from Everstream on expansion of its fiber network in the Midwest through greenfield builds. It will invest $300 million to add nearly 6,000 miles to its networks and build dense metro fiber networks in 12 markets. UK startup Sky and Space Global announced it has successfully raised $12 million in capital to fund its ability to provide affordable voice, data, instant messaging, M2M and IoT connections to currently unconnected people in the equatorial belt.
To successfully address the proliferation of mobile devices and increases in remote working, TangoNetworks unveiled Kinetic Cloud Mobile-X, the industry's first global private mobile network for enterprises with distributed workforces. This Global Private Mobile Network is controlled exclusively by an enterprise, even one with a multinational workforce, rather than by operators.
Network innovation news came in from Gilat Satellite Networks with the announcement that it has been awarded a multiyear contract to deliver broadband connectivity in India to its mainland and islands. Gilat also completed a successful test demonstrating exceptional maritime connectivity over Telesat's Phase 1 LEO Satellite, an industry-first milestone for maritime applications requiring global coverage, exceptionally low latency and high bit-rate.