By: Charlie Schrier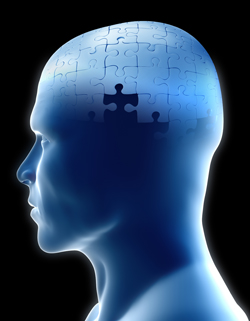 In 1965, Birmingham Press and Mail opened the first-ever call center, made possible by the invention of the Automatic Call Distributor (ACD), which helps to better route calls. Since that time, we've seen telephony advancements like 1-800 numbers and IVRs—but perhaps nothing is changing this landscape more than the onset of conversational Artificial Intelligence (AI). With the introduction of AI and cloud-enablement, call center and Customer Experience (CX) leaders have now entered a 'new normal.' Customer service organizations are now competing for the best CX in which that experience is no longer human-to-human dependent but rather human-to-machine for the first time ever.
This human-to-machine interface manifests itself in the form of AI-powered virtual agents that automate conversations that call center agents traditionally handled. Instead of a CX featuring an IVR menu and live agents, think of the 'new normal' as a pool of virtual agents to automate some (but not all) calls and chats. With integrated access to a company's customer data, this cloud-based AI automation can provide a much more simplified, low-effort process for customers when they reach out to the call center, thus enhancing and enriching their experience—and ultimately their loyalty to the brand.
Voice Automation of Today vs. Five Years Ago
IVR technology frustrates everyone who comes in contact with it. Since IVRs are limited on what can be automated, most contact centers have an overreliance on live agents for even the most routine call types and processes, which may in fact require very little complex critical thinking. In the 'new normal' call center, the biggest change is that instead of routing all calls to live agents, some are routed to virtual agents where the call or chat is either completed or transferred to a live agent with a screen pop of gathered data, so the human can pick up the call from there.
Unlike the voice automation of the past, virtual agents make self-service a very different experience. This evolution from IVR to early voice-powered virtual assistants to AI-powered virtual agents has happened very quickly due to advances in speech recognition. Think about it: just a few years ago, everyone was frustrated with Siri as a voice interface. Now, everyone is accustomed to the voice-to-machine interface on their mobile phones and in their homes, and they expect it from the organizations they call for customer service. Speech recognition, via assisted machine learning and years of training, has gotten so good that it has opened a new world of cognitive capabilities to do something intelligent with what was heard.
Further Defining an AI-Powered Virtual Agent
An AI-powered virtual agent is a cloud-based AI "brain" that extends beyond the capabilities of touchtone IVR, directed dialog, and simple chatbots. A virtual agent:
Is connected to the same data your live agents are connected to;
Has the ability to read and record data just as your live agents do;
Has the ability to recognize natural language and extract intent over the phone, chat, or text;
Navigates multi-turn conversations;
And even predicts why someone might be calling.
In other words, a virtual agent is equipped with all the tools to mimic live agent behavior and beyond.
Importantly, virtual agents do all of this within the confines of defined business rules that act as guardrails to ensure the tool stays in the lane where it will provide a CX as good as a live agent. When a conversation goes outside the guardrails of your business rules, the call is merely transferred to a live agent with a screen pop of data to pick up where the virtual agent left off. This tactic helps to reduce call handle time for live agents and avert or avoid customer frustration as much as possible.
The top customer service organizations have already implemented virtual agents to handle dozens of different call types and chats, primarily across four broad use cases. These are:
Natural language intent capture and routing, replacing lengthy phone tree menus;
Front-end data gathering and authentication to collect information before transferring to a live agent;
Fully automating routine inbound conversations;
Conversational, multi-turn outbound calls and texts.
Each use case creates a streamlined and enhanced CX by making it faster and easier for customers to get things done. It also improves the call center's ability to do more with less, as automation costs far less than human labor.