By: Freddie McMahon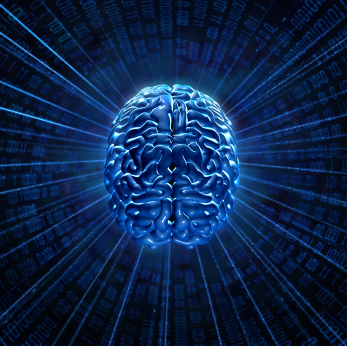 Regulatory compliance is costly, but non-compliance is even more costly. Complexity reigns, as regulatory guidance is not contained in any single source of truth. This article examines the potentially enormous socioeconomic benefits of digitizing regulations and reimagining the market that surrounds the regulatory industry, through the use of data, Artificial Intelligence and other means.
The cost for applying regulation
in practice is much too high
An Australian in-depth study by Deloitte estimated that it costs 94 billion AUD to administer and comply with Australian federal, state, and local government rules. This equates to about six percent of Australia's GDP (Gross Domestic Product). The equivalent annual cost of regulation to the UK economy is 170 billion, for the US economy 1.286 billion and for the world economy the cost is the equivalent of 5.236 billion (in US dollars).
Non-compliance is three times more expensive
Though these costs are massive, the absence of a scientific approach to regulations and the way they are applied in practice probably means the true socioeconomic costs are materially underestimated. The lack of a universal measurement means to gain insight of the broader socioeconomic effect currently requires examination of targeted subjects within the regulatory landscape.
For instance, let us examine the additional regulatory costs in the form of non-compliance to data regulations. A study undertaken of 53 multinational organizations in 2017 by the research firm Ponemon Institute found that the average annual corporate cost for non-compliance to data regulations was 14.8 million (US dollars), with the upper end being 39.2 million. These non-compliance costs had increased by 45 percent over a five-year period. This study also found that the non-compliance costs were 2.71 times more compared to maintaining or meeting compliance requirements.
These findings were prior to the EU GDPR going live on the 25 May 2018, which has resulted in upward pressures upon non-compliance regulatory costs, as the maximum fine is four percent of annual global turnover or €20 million, whichever is greater. In 2019, Google was fined €50 million for a GDPR infringement and their subsequent appeal was dismissed by France's top court for administrative law.
Even greater non-compliance costs can be found in the financial sector. Banking non-compliance pay-outs amounted to 264 billion GBP for the top 20 banks from 2012-16 (32 percent higher vs 2008-12), which included fines, legal bills and the cost of compensating mistreated customers.
Non-compliance costs are expected to increase as regulatory volume, diversity, complexity and the rate of change accelerates. For example, during 2017 there were 56,321 regulatory alerts from more than 900 regulatory bodies worldwide, averaging 216 updates a day, according to Thomson Reuters Regulatory Intelligence. These upward pressures upon regulatory costs will be amplified through the contracting of global GDP expected to be circa 5.2 percent in 2020 caused by Covid-19 (source World Bank).
Systemically broken

The traditional way governments write and distribute rules for use by citizens, businesses, other private actors and for the institutions of government is through paper-based documents. This requires every individual and every organization to interpret relevant rules, leading to widespread misunderstandings and inconsistencies. The fragmented nature of this problem is further compounded as paper-based documents, including their representation on web content, are an unsuitable medium for writing, reading and understanding algorithms, the very rules that represent choices, pathways and outcomes. A recent study has come to a similar conclusion.
The UK government arranged for an independent investigation into the way paper-based building and fire safety regulations are applied in practice, in the aftermath of the tragic loss of 72 people in the London Grenfell Tower Fire. This investigation was led by Dame Judith Hackett, who stated: "As the review has progressed, it has