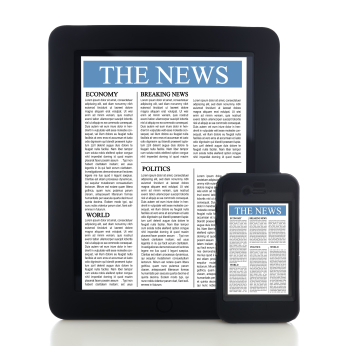 As we move swiftly into the final months of 2023, tech and telco news is showing no signs of slowing down here at Pipeline. We've got exciting news from around the world firstly focusing on this month's issue theme of Security & Assurance. We're also covering stories in IoT, market activity, artificial intelligence, and more.

This month's top industry news stories are summarized below. To view current breaking news in real time, visit Pipeline's News Center, follow Pipeline on social media, or subscribe to receive our weekly telecom industry news summary.
Security & Assurance News
This month's news coverage begins with our current issue theme. There have been some exciting partnerships of cyber giants this month alongside interesting report findings about the future of cybercrime. Deutsche Telekom expands its security portfolio powered by Fortinet by integrating FortiSASE into its offering for enterprises. Radware is providing DDoS protection for one of the top 20 leading data center providers and operators in the world. Adtran collaborated with Orange on a lab trial of quantum key distribution technology, marking a key step towards safeguarding real-world networks from the threat of quantum computer attacks.
BT and Google Cloud formed a new partnership focusing on an enhanced commitment to cybersecurity innovation. Enea's report finds that 76% of cybersecurity professionals believe the world is very close to encountering malicious artificial intelligence that can bypass most known cybersecurity measures. More than a quarter see this happening within the next year, and 50% in the next 5 years. Interface Systems has expanded its customer offering by integrating the i3 International cloud-based video management and analytics platform into its interactive Security Operations Centers.
Kyndryl announced a strategic global alliance with Palo Alto Networks to provide end-to-end network and cybersecurity services, including the launch of a new service offering, powered by Prisma SD-WAN for enterprises and Industry 4.0 customers. Cloudflare announced that it helped lead the disclosure of a new novel zero-day vulnerability, dubbed "HTTP/2 Rapid Reset." This global vulnerability gives attackers the ability to generate attacks larger than anything the Internet has seen before. To help mitigate the impact of this new threat on the entire Internet ecosystem, Cloudflare developed technology purpose-built to automatically block any attack leveraging Rapid Reset for its customers.
Network & 5G News
We're always inundated with Network news here at Pipeline. This small sampling shows some of this month's coverage from across the world. Adtran launched its next generation Wi-Fi 6, 6E, and 7 service delivery gateways for optimized in-home connectivity, the SDG 8600 and 8700 Series. Specifically designed as a revenue-generating vehicle for operators, the energy-efficient mesh routers combine a compact footprint with a processor twice as powerful as previous models, supporting over 250 devices simultaneously. Vodafone and Orange have successfully conducted a pilot with the first real-life experience of 4G calls over a cluster of shared commercial