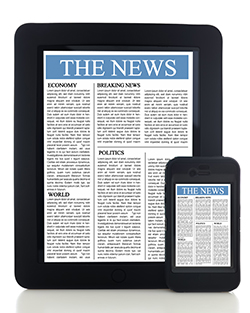 It's been a spooky time of year, not only for ghouls and goblins but also for malware and data breaches. As we wrap the annual observance of Cybersecurity Awareness Month, we now deliver our Security and Assurance issue, with headlines focused on the top trends and new releases to keep our digital assets and virtual lives secure. News this month also focused on 5G rollouts, progress toward 6G, a next-gen network for research science, and much more.
The top technology industry news stories from the month are summarized below. To view all the news as it breaks, check out Pipeline's News Center or subscribe to receive our telecom industry news summary.
Security and assurance news
In security news, Check Point Software Technologies has introduced a new release of its quantum cybersecurity platform, Check Point Quantum Titan. It leverages artificial intelligence (AI) and deep learning to deliver advanced threat prevention against advanced domain name system exploits (DNS) and phishing, as well as autonomous IoT security. Following its acquisition of Attivo Networks, TELMEX Scitum has added SentinelOne's Singularity Identity Suite to bolster identity thread detection and response (ITDR), a new category of security designed to protect the users and systems that access corporate networks and data.
Black Lotus Labs, the threat intelligence team at Lumen Technologies, has discovered a new, rapidly growing, multipurpose malware written in the Go programming language. Dubbed 'Chaos' by the author, the malware was developed for Windows, Linux, and a wide array of consumer devices, small office/home office (SOHO) routers and enterprise servers. T-Mobile announced the successful completion of trials using its 5G network to remotely connect and operate Indro Robotics' ground-based industrial inspection robots, testing security and inspection capabilities at electrical substations.
Thales is helping organizations address digital sovereignty requirements across major public clouds including Amazon Web Services, Google Cloud, Microsoft Azure, Oracle Cloud, SAP and Salesforce with its updated CipherTrust Cloud Key Manager's Bring Your Own Key (BYOK) capabilities for enhanced data security and encryption key ownership. In Central Asia, VEON announced new initiatives to boost Uzbekistan as a major IT hub. Working through its Beeline Uzbekistan operating company, VEON will be bringing in leading digital advertising expertise through the opening of a regional hub for AdTech services and expanding its big data analytics and cybersecurity labs in the country.
In assurance news, Infovista and VMware announced a new partnership to bring automated assurance and operations to communications service providers with deployment across any combination of multi-cloud environments.
5G news
In 5G news, Keysight Technologies is accelerating the design process for 5G non-terrestrial networks (NTN) and other wireless systems. Its software empowers radio frequency (RF) system designers to create digital twins of their architectures and transform from a hardware-centric to a simulation-centric design flow.
At the 2022 TISSOT UCI Track World Championships in Paris, Nokia used 5G mmWave and 5G cmWave technologies to showcase how 5G private wireless will enhance the customer stadium and media experience, including through an immersive experience with support for video and data sharing, and improved situational awareness for security and safety teams.
HFCL has launched a 5G Lab-as-a-Service to accelerate rollout of 5G solutions and services. The lab provides an automated test environment for the private sector, academia and government to work together on product innovations from concept to reality.
Network news
Network news included announcements of trials and field tests. Arelion completed the first multi-vendor, multi-layer 400G coherent connections field trial using Acacia Bright 400ZR+ modules and Cisco routers. Spirent Communications and Nokia joined forces to successfully demonstrate 800G interoperability in data center environments to support the massive capacity demands of today—and the future. Nokia also announced the first trial of its 25G PON solution in Asia, with AIS Fibre in Thailand trialing the technology using existing optical line terminals. Airoha Technology announced deployments of the XGS-PON broadband networks that ensure symmetric 8 Gbps upload and download speeds with 3ms low latency. The speed has set a new benchmark for the introduction of 10G-PON technology. Deutsche Telekom achieved an end-to-end data call on converged access, validating in a lab trial the feasibility of converging the fixed network control plane into a 5G Core to steer traffic from a 5G