By: Susana Schwartz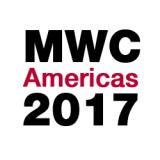 In the MWC Americas pre-show article last month, Pipeline spoke to GSMA about its goals in partnering with CTIA to deliver a quality event in the Americas. The event ran from September 12-14 in San Francisco, and there were positives and negatives for this inaugural show. In the pre-event interview, the GSMA reported to Pipeline it was "on track" to reach their anticipated 30,000 in attendance; yet the actual show attendance was nearly 30 percent less than expected according to the official GSMA numbers. It is also unclear whether the final, reported number represents actual number of attendees or included those that registered but did not attend. Pipeline sought clarification, but the GSMA failed to respond.
Participants also seemed reticent to use this event as a platform for major news announcements, which has become standard fare for MWC in Barcelona
. But, despite the less-than-anticipated attendance and lack of news, the quality of attendees,
keynotes and conference sessions seemed to garner positive feedback in general, and exhibitors seemed to think the overall energy on the floor was quite good. However, the majority of exhibitors to which Pipeline spoke cited prescheduled customer meetings and location to be the primary factors to their event success; which may not bode well for MWC Americas as the show moves locations next year. Below we look at some of the event highlights, topics and speakers, and then summarize observations from the show floor including those from
Pipeline
's own Mark Cummings.
MWC Americas Highlights
The Battle for 5G
The battle for 5G and the opportunities it would open up for operators and vendors in North America were highlighted in keynotes and panel discussions at MWC Americas. Nokia President and CEO Rajeev Suri, in his keynote speech, predicted the United States would experience its second major productivity jump of 30-35 percent in the years of 2028-2033, likening it to the boom of the 1950s.
Verizon Wireless' Ronan Dunne, executive vice president and group president, echoed that sentiment, talking of the ways in which 5G would be inducted into an elite group of technologies known in history to truly transform industries across every sector of the economy, as well as redefining the way people work, elevating living standards and creating sustained impact on global economic growth.
Cristiano Amon, executive vice president and president CDMA at Qualcomm said $12 trillion in goods and services would be realized by 2035 because of the transition to 5G, with mobile being a major pillar of that growth.
And AT&T Business CEO Thaddeus Arroyo talked about how 5G would take people and businesses to new places in terms of apps and the experiences that would be unlocked through virtual presence, augmented reality, autonomous driving, telemedicine and other 5G-driven initiatives. That theme was pushed further in a panel discussion about autonomous cars and vehicles as-a-service, a topic discussed among Uber's Nundu Janakiram, group product lead, Rider Experience; Steve Zipperstein, chief legal officer, Blackberry; General Motors' executive director, Urban Mobility, Peter Kosak; Alex Manea, chief security officer, Blackberry; Cisco Jasper's James Dawson, and Krish Inbarajan, global heads of strategy, Connected Car; and Junting Zhao, investor relations AI Motive.