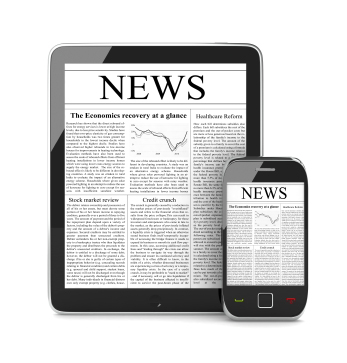 The definition of "agility" is the state or quality of being agile; having the power to move quickly. This month's issue theme is, of course, Agility—and evidence of agility is everywhere in our industry news summary. From new research on consumers' connectivity reliance to strategic alliances that enable network expansion and evolution, global news this month shows us all the many ways the world in which we live and work continues to evolve rapidly every day.

The top telecom industry news stories from the month are summarized below. To view all the news as it breaks, check out Pipeline's News Center or subscribe to receive our telecom industry news summary.
Agility News
This month, CSG and Analysys Mason released the results from their research collaboration examining how well-positioned communications service providers (CSPs) are to meet future enterprise demand for communications and IT services post COVID-19. The research includes findings that more than 80 percent of CSPs will consider buying edge, 5G-slicing and private network services within the next five years to meet changing consumer and industry demands. Findings from Juniper Research revealed that MaaS (Mobility-as-a-Service) will displace over 2.2 billion private car journeys by 2025, rising from 471 million in 2021. The concept of MaaS involves the provision of multimodal end-to-end travel services through a single platform by which users can determine the best route and price according to real-time traffic conditions and demand. Cisco AppDynamics released the latest iteration of its App Attention Index research series, revealing that our reliance on applications and digital services has soared since the start of the COVID-19 pandemic and underscoring the pressure on CSPs to create agility to deliver exceptional customer experience.
In other agility news, Nokia's new Industrial MulteFire router 700 series opens high-performance private wireless to new markets globally, accelerating mass adoption. Microsoft has announced Windows 365 cloud service, a new computing standard for hybrid work for businesses of all sizes that streams the Windows experience and stores information in the cloud, not on devices. Deutsche Telekom also introduced CompanyFlex, a new collaboration system from the cloud, designed to meet today's flexible, location-independent working. AT&T has also announced a strategic alliance with Microsoft to move its 5G mobile network to the Microsoft cloud, providing a path for all of AT&T's mobile network traffic to be managed using Microsoft Azure technologies.
Innovation News
This month's news headlines also brimmed with innovation. AT&T and JBG SMITH have unveiled plans to make National Landing the United States' first 5G smart city at scale. Their collaboration is part of a broader effort to create a unique 5G innovation ecosystem in National Landing, which is also home to an Amazon headquarters and Virginia Tech's innovation campus.
In other innovation news, Northrop Grumman announced it has finalized a contract with NASA to develop the first lunar orbit crew module for NASA's Gateway. Telefonica and TikTok have entered into a partnership in Europe and Latin America to expand viewership of TikTok's short-form videos and to broaden marketing via the platform. In other news, Nokia announced it has successfully completed a trial with Vodafone Turkey, linking Asia and Europe with the first intercontinental 1T clear-channel IP interface. Google Cloud and Ericsson announced a partnership to jointly develop 5G and edge cloud solutions to help communications service providers digitally transform and to unlock new enterprise and consumer use cases.