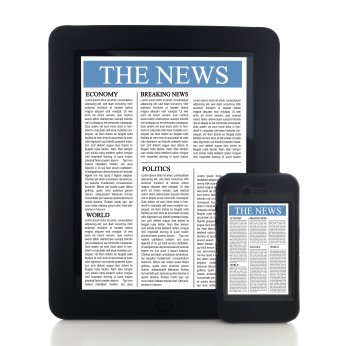 This month, the Pipeline news team has been scanning the ramparts for news stories in line with our issue theme of Automation & Support Systems—along with covering other innovative and dynamic news from across the tech industry. Oracle and Zoom Video Communications have expanded their collaboration to improve telehealth services, while Nokia has upgraded its AVA Energy efficiency software to help lower electricity consumption across CSP networks. Meanwhile, IBM and Wasabi Technologies are collaborating to drive data innovation across hybrid cloud environments. The FCC has also taken steps to assess foreign-owned companies that provide telecommunications service in the United States.
The top telecom industry news stories from the month are summarized below. To view all the news as it breaks, check out Pipeline's News Center or subscribe to receive our telecom industry news summary.
Automation and support systems news
In tech industry automation and support systems news, Prodapt launched BoltSpeed, a business support system solution that brings together industry-leading SaaS products such as Salesforce Communications Cloud, Aria, and MuleSoft to offer a one-stop managed services platform for service providers. Meanwhile, SugarCRM formed a partnership with Mobileforce to offer organizations a fully integrated quote-to-cash platform that supercharges sales operations for improved deal flow and customer satisfaction.
In the Middle East, Nokia has been selected by Zain Jordan to supply 5G Radio Access Network equipment throughout Jordan and support the country's digital transformation by offering superior 5G services with enhanced connectivity and capacity to customers. And in Sri Lanka, SLT-MOBITEL is unifying its billing systems and consolidating its IT infrastructure by utilizing Netcracker's Digital BSS and Professional Services.
MATRIXX Software has partnered with Nagarro to provide communications service providers a solution for comprehensive customer lifecycle management, digitizing the entire customer journey from the network to the users' mobile app.
Africell's successful entry into Angola has exceeded expectations, with over seven million subscribers onboarded through the Csmart digital BSS platform within eight months of launch.
Innovation news
In innovation news, Quantum Computing Inc. has expanded its commercially available product line to include patented Quantum Random Number Generator technology, capable of generating non-repeatable number sequences.
Oracle and Zoom Video Communications are expanding their collaboration to deliver telehealth services. By connecting telehealth capabilities with Oracle Cerner Millennium, Oracle and Zoom can enable providers around the world to join patient appointments with the relevant patient electronic health record (EHR) at their fingertips.
Siemens and Microsoft are harnessing the collaborative power of generative artificial intelligence to help industrial companies drive innovation and efficiency across the design, engineering, manufacturing and operational lifecycle of products. IQM Quantum Computers has expanded its global operations into the Asia-Pacific