By: Jesse Cryderman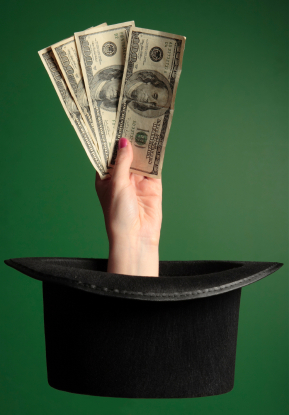 "The world is full of magic things, patiently waiting for our senses to grow sharper."

—W.B. Yeats
Much to the chagrin of the incumbents, there's a new breed of wireless communications service provider (CSP) cutting a wide swath through the telecom landscape. In saturated markets these CSPs are pulling off some rather incredible feats, like causing a marketwide 50 percent drop in the average price of wireless service in less than a year. What dark divinations give rise to such magic?
Truth be told, these disruptive CSPs have access to the same tools and techniques as every other service provider — they just use them differently. Even handcuffs can be a source of income in the hands of a Houdini.
The industry has seen the fortunes of mobile virtual network operators (MVNOs) ebb and flow over the past decade, and in some cases they've had a major impact on their regional wireless markets. Similarly, prepaid, or no-contract, wireless service has been on the rise and represents a strong growth segment as postpaid service stagnates. The story of disruption includes both MVNOs and contract-free service, and it's bigger than either subject alone.
While a review of the impact these challenger CSPs have made on the telecommunications landscape is pertinent, the bigger question, as with any magic trick, is how it's done. There are numerous lessons to be learned from these service providers, which represent a path forward in an increasingly competitive environment.
Mobile magicians
Telmore, deemed "the mother of all no-frills MVNOs" by Strand Consult, was arguably the first MVNO to significantly shake up a wireless market. When it entered the Danish market in 2000 none of the incumbent operators took notice. But a scant three years later the story was remarkably different: Telmore had driven the overall price of service down by nearly 50 percent as the competition rushed to keep customers from churning. In fact, its dramatic success was enough to serve as an example at top business schools. Equally impressive was that Telmore posted much higher customer-satisfaction numbers (roughly 90%) than the average for Danish mobile operators (65%).
In Germany E-Plus has delivered the most dynamic growth in its market for several years. Ever since it began employing a multibrand strategy in 2005, the low-cost service provider has flourished, becoming the third largest in its homeland and leading its competitors in margins and customer development. Similar to Telmore, E-Plus relies heavily on the internet and social media to connect with its customers.
The biggest story of disruption in Europe these days, however, is the French company Free Mobile. Free grew up as an internet service provider (ISP), then built out a massive hotspot network. When it launched its mobile service early last year it had a staggering five million Wi-Fi access points, enough that in most instances nearly every person in urban France had Wi-Fi coverage. By leaning on a combination of Wi-Fi, HSPA+ (evolved high-speed packet access), small cells, and an all-fiber backbone, Free could comfortably offer its unlimited wireless voice, data and messaging plan for $25 per month. The result? A substantial drop in the price of wireless, squeezing incumbents like France Telecom, which cut its dividend by 40 percent.
In the United States the duopoly of AT&T and Verizon has repeatedly fended off the kind of disruptions that have occurred in Europe, but there are some contenders worth mentioning. C Spire Wireless, for example, began life as Cellular South in 1988 but was rebranded two years ago and has done well on a platform of personalization and community interaction, rolling out shared data plans ahead of the big two CSPs. C Spire also signed a contract with Apple in 2011, just behind Sprint, to sell and support the iPhone 4S.