By: Trent Ackhurst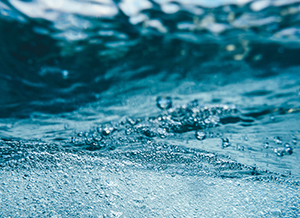 Water covers 70 percent of our planet, and it is easy to think that it will always be abundant. However, freshwater—what we drink, bathe in, and irrigate our farm fields with—is incredibly rare. Only three percent of the world's water is freshwater, and two-thirds of that is tucked away in frozen glaciers or otherwise inaccessible for our use. We have witnessed firsthand that many of our water systems are incredibly stressed, with rivers, lakes, and aquifers drying up or becoming too polluted to use.
Recognizing the scarcity and vulnerability of our natural water resources, the US Department of Transportation Pipeline and Hazardous Materials Safety Administration (PHMSA) is taking action through new regulations. PHMSA recently implemented an amendment to pipeline safety regulations that now defines certain coastal waters, the Great Lakes, and coastal beaches as unusually sensitive areas. This impacts over 2,900 additional miles of pipelines that are subject to the integrity management (IM) requirements of inland (49 CFR 195) liquid integrity management regulations.
The new IM coastal regulations
A newly amended definition of "unusually sensitive area" (USA) explicitly states that the Great Lakes, coastal beaches, and certain coastal waters are USAs to determine whether a pipeline is in or could affect a high consequence area (HCA) as defined in § 195.450. Because every USA is also an HCA, the modified definition creates vast new areas classified as HCAs. Under § 195.452, an operator of a hazardous liquid pipeline located in or that could impact an HCA must comply with the new IM requirements.
According to PHMSA's Regulatory Impact Analysis (RIA), the amended USA definition will affect more than 2,900 miles of hazardous liquid and carbon dioxide pipelines, resulting in at least $40 million in compliance costs over a 10-year period, of which $3.1 million will be incurred in the first 12 months.
The IM regulations require pipeline operators located in areas where a spill could affect an HCA to take added steps to mitigate threats to the integrity of those pipelines by operating and maintaining them with an effective Integrity Management program. These measures require operators to devote additional analysis, assessment, and remediation resources to protect high consequence areas from pipeline releases that could adversely affect human health and safety and cause environmental damage.
The entire hazardous liquid rule, which is titled "Transportation of Hazardous Liquids by Pipeline," is rather complex, but a summary is provided in Figure 1 below:



Figure 1: 49 CFR 195 High-Level Outline
click to enlarge

As a further addition to the above rule structure, PHMSA released an additional final rule titled "Pipeline Safety: Safety of Hazardous Liquid Pipelines," which became effective on July 1, 2020. In this addendum to the 49 CFR 195 regulations, the following was added:
Extend reporting requirements to specific hazardous liquid gravity and rural gathering lines.
Require inspections of pipelines in areas affected by extreme weather or natural disaster.
Require integrity assessments at least once every ten years (using inline inspection tools or other technology) of onshore, ILI inspectable, hazardous liquid pipeline segments located outside of HCAs.