By: Axel Clauberg, Hakan Millroth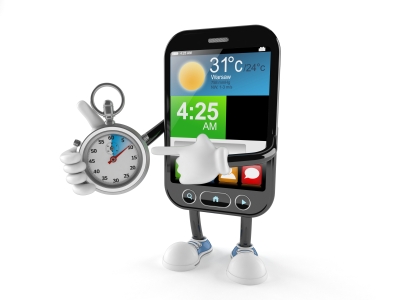 Deploying network services in business today is growing more complex as new technologies are introduced at an accelerating rate and overall traffic increases. To help manage this complexity, Deutsche Telekom's TeraStream project has created an all-IP network transformation that can cope with exponential traffic growth and streamline the delivery of services by leveraging software-defined networking (SDN) technology in its real-time operational support systems (OSS), allowing Deutsche Telekom to significantly reduce product innovation cycles and instantly scale and deploy services. In this manner, SDN can help a wide range of communications service providers (CSPs) automate service fulfillment and assurance.
Challenges and opportunities
Several industry trends pose serious challenges for CSPs:
Traffic growth vs. revenue. IP traffic is expected to soar in the years ahead, but most of it will come from mass-market retail customers, causing a decoupling from increases in data revenue, which is expected to grow at a much slower pace.
Innovation cycles. The telecom and network industries have traditionally had much longer innovation cycles than the IT industry, meaning they could end up falling behind when adapting to changing conditions.
Cost and complexity. Current OSS has reached such levels of complexity that the cost of production for network services isn't sustainable.
Competitive pressure. Deregulation and the commoditization of telecom and network services has led to heightened competition among CSPs.
Fortunately, advances in technology are providing opportunities to meet these challenges. By optimizing a network's design for the most common use case, retail-consumer IP services, and taking advantage of cloud-based software applications for all but the most basic network services, CSPs can reap the benefits of drastically lower costs and complexity.
SDN and cloud computing
Network services have long been implemented on nodes distributed throughout the network: switches, routers, gateways, security devices, etc. This means that the network, in effect, has to be re-architected, or at least significantly modified, for every new service that's deployed, but SDN and cloud computing could dramatically change this model by allowing services to be implemented as software applications in "infrastructure clouds." The software, hardware and computing technologies used in the IT industry can now be utilized for network services.
The potential benefits of this new paradigm are huge, including decreased capital and operational expenditures (CAPEX and OPEX) and a faster rate of innovation. A shift to commodity servers and network nodes with limited feature sets could substantially diminish the purchase costs of hardware and software, and because real-time OSS has a much higher degree of automation than conventional networks, the need for ongoing maintenance would be considerably less. Plus, decoupling the implementation of new services from the architecture of the network could reduce the time to market for those services from years to weeks.
Looking beyond the established network model promises significant value to CSPs and their clients.