By: Scott St. John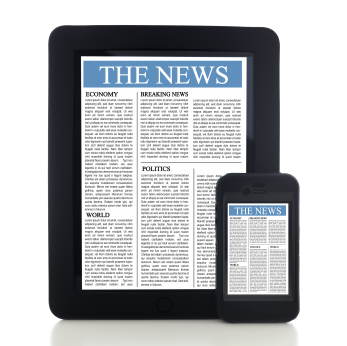 This month's telecom industry news included an array of innovation stories, from the first satellite deployment on a sportfishing yacht to a new app to block texting while driving. News of network expansion, planned 5G rollouts and efforts to bridge the 'digital divide' in various places around the globe also rolled in. Research on the growth of chatbot use, on the considerations of optimizing 5G for indoor environments, and security for mobile wallets also came in this month.
The top telecom industry news stories from the month are summarized below. To view all the news as it breaks, check out Pipeline's News Center or subscribe to receive our telecom industry news summary each week.
Innovation News
Together with partners VMWare and EANTC, Broadband Forum will launch the European Open Broadband Lab to accelerate network transformation and migration to a cloud-based broadband infrastructure. Vendor and CSP members will have access to this "sandbox" to validate multi-vendor interoperability of their virtualized solutions.
To advance global digital skills development, Ericsson and UNESCO have formed a new partnership for an education program—with a specific emphasis on AI skills—intended for today's youth. The program will include online courses as well as support for master trainers.
In another innovation partnership, though with a very different focus, Microsoft and Facebook have joined forces via the Co-Packaged Optics Collaboration under the Joint Development Foundation, to keep pace with evolving data center architecture and switch designs. The collaboration intends to provide open specifications for design elements, including the electrical signaling interface, optical standard, optical module management interface and reliability requirements. And SABIC and hte have signed an extension of their existing collaborative partnership, designed to maintain the operation of SABIC's satellite lab for high throughput experimentation in Germany, install a new lab in the Middle East, and support digitalization.
This month, the Department of Homeland Security showcased featured technology advancements and innovations, including the Information Sharing Assessment Tool (ISAT) for first respondents, which allows the public safety community to pinpoint information-sharing capabilities and gaps in 20 minutes or under to improve communications for first responders.
This month's telecom industry news also featured the development of new products. A new tool for spectrum management makes wireless connectivity faster and more affordable, says a new report from Dynamic Spectrum Alliance. The report finds that automated frequency coordination (AFC) systems are the key to unlocking unused spectrum capacity by automatically searching databases for which radio frequencies are available for wireless devices to use at a given location and time. ADLINK Technology and Charles Industries jointly demonstrated the telecom industry's first complete micro-edge low latency Artificial Intelligence/Machine Learning/Deep Learning (AI/ML/DL) solution that can be co-located on LTE small cell poles or with emerging 5G radios. This solution is ideally suited for outdoor telecom use cases and can be deployed globally to enable carriers and communities to provide a wide range of new and advanced services.
In AI news, Veritone released its enhanced aiWARE™ 2.0, with new features and tools that make the platform easy to use for a variety of use cases—speeding enterprises' AI adoption. Ziotis, which provides cross-domain hyperautomation services based on blockchain, robotics process automation, and AI, announced that it has completed a proof-of-concept for a top-tier Asia Pacific operator.