By: Jeff Uphues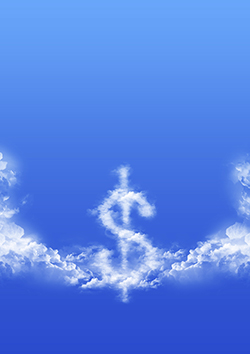 As IT executives develop the blueprints and architecture needed to deliver on their digital transformation initiatives, the growing challenge of connecting to a myriad of partners, providers and platforms looms. Digital infrastructure is becoming increasingly distributed and local communications providers from a company-owned data center may not be able to meet the bandwidth, latency, location and cost requirements necessary to realize their digital goals.
Many IT organizations have leveraged the cloud to deploy scalable infrastructure and are now looking to the cloud to address their growing connectivity needs. Let's explore some of the challenges of leveraging the cloud for connectivity across an increasingly distributed IT environment, and how a multi-tenant data center can play a key role in meeting the need to connect all the infrastructure and partners required of today's digital businesses.
Challenges of the cloud
Determining which workloads are appropriate for the cloud and how to address the connectivity requirements of businesses' current and future plans are important issues in planning an evolving IT architecture. As not all applications will be suitable, there are many factors to consider.
Security and privacy
Moving intellectual property and sensitive data from the confines of company-controlled servers to a cloud-based solution outside of company firewalls may introduce risk. The problem with risk and vulnerabilities is that they keep changing with every new advance we make in technology.
Application performance
Cloud environments are necessarily standardized to handle the most prominent configurations and needs. Therefore, it may not be possible to tune complex applications in a cloud environment, resulting in poor performance.
Compliance
Many industries are subject to compliance regulations that limit the ways sensitive data can be stored and distributed. The vagueness of these requirements combined with the uncertainty of how cloud providers can ensure compliance may result in companies maintaining strict data control to protect against fines.
Connectivity
While it's true that the cloud may enhance connectivity when compared to the options available from your own data center, there are still challenges inherent in cloud implementations.