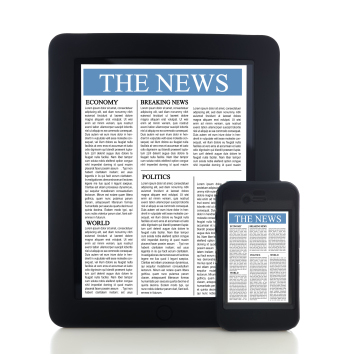 In this month's issue, we focus on AI and analytics, along with many shades of automation, big data, transformation, insights, and innovation. As if in sync with our issue theme, industry news headlines on these topics rolled in, from advancements in AI that are bringing us new Beethoven from beyond the grave to helping us combat infectious disease before it can spiral out of control.
The top telecom industry news stories from the month are summarized below. To view all the news as it breaks, check out Pipeline's News Center or subscribe to receive our telecom industry news summary.
AI and Analytics News
This month brought a bumper crop of AI news.
One year after Ludwig van Beethoven's 250th birthday, his unfinished 10th Symphony, which has been completed with the help of artificial intelligence, will be making its highly anticipated premiere in the Telekom Forum in Bonn on October 9. The AI was not only "fed" with Beethoven's compositions and his notes on the 10th Symphony; it was also provided with works from composers and musicians who inspired and influenced Beethoven during his life.
In other AI news, AeroFarms and Nokia Bell Labs unveiled a groundbreaking multi-year partnership to combine their expertise and expand their joint capabilities in cutting-edge networking, autonomous systems, and integrated machine vision and machine learning technologies to identify and track plant interactions at the most advanced levels. The Allen Institute for AI announced the 3.0 release of its embodied artificial intelligence framework AI2-THOR, introducing a first-of-its-kind virtual agent with a highly articulated robot arm equipped with swiveling joints to bring a more human-like approach to interacting with a variety of objects.
In analytics news, SAS and bioMerieux have announced the development of a pioneering analytics solution to arm frontline clinicians with real-time health data for better, faster infection treatment against antimicrobial resistance.
In the US, the Department of Defense Joint Artificial Intelligence Center is continuing to operationalize Responsible Artificial Intelligence with the announcement of a pilot of a procurement review process that will ensure AI acquired by the JAIC is aligned with DoD's AI Ethics Principles.
AI news also included innovations. British AI tech start-up Kortical, which helps companies use machine learning (ML) and artificial intelligence (AI) capabilities, announced that it is able to configure machine learning outcomes faster than Google's Vertex, pushing the envelope of what AI and ML can achieve. Atos and Graphcore have forged a partnership to integrate Graphcore's advanced IPU compute systems into Atos' recently launched ThinkAI offering to bring AI high-performance solutions to customers worldwide. In the spirit of AI innovation, Vingroup held AI Day 2021 on August 27 in Vietnam with the goal of promoting AI research, development, and application.
Network Evolution News
Network evolution news this month included new reports and research that capture a snapshot in time in an uncertain and rapidly changing world. According to the 2Q 2021 OpenVault Broadband Insights report, the migration to faster speed tiers is driving higher levels of broadband usage across all subscribers. The report also found a widening divide between those with the fastest broadband speeds and those who could benefit from upgrades; according to research, more than 20 percent of subscribers are ripe for upgrades.

5G Americas released a new white paper focused on private and enterprise networks. It details different operating models, network architectures, tools, opportunities and challenges those operators and enterprises face in deploying private networks to show how the pressures of digital