By: Jesse Cryderman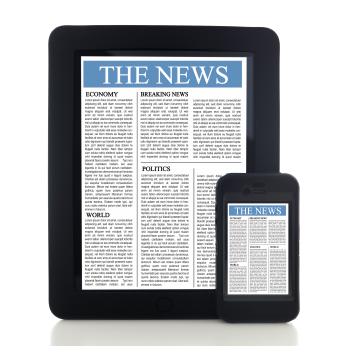 Operators broaden global reach
Wireline service providers around the world are looking for ways to become more entrenched in the wireless lives of their customers. From in-home networking solutions to public Wi-Fi, cable companies are adding more. The biggest play, of course, is to add a full-fledged wireless business to the portfolio.
In the UK, BT may be nearing that goal. The company was rumored to be in talks with O2, Telefonica's UK wireless brand. In late November, BT confirmed speculation with a short statement.
"We continue to develop our own plans for providing enhanced mobile services to business and consumer customers, in line with our previous announcements. We remain confident of delivering on these plans and have also been exploring ways of accelerating them, including assessing the merits of an acquisition of a mobile network operator in the UK."
"We have received expressions of interest from shareholders in two UK mobile network operators, of which one is O2, about a possible transaction in which BT would acquire their UK mobile business. All discussions are at a highly-preliminary stage and there can be no certainty that any transaction will occur."
Two days later, Deutsche Telekom and Orange confirmed that BT is also in talks with the two companies in regard to EE, the wireless joint venture launched by DT and Orange in the UK.
"Deutsche Telekom AG and Orange SA, the joint shareholders of EE Ltd., regularly analyse the development of the market in which EE operates, evaluating various strategic options which have the potential to create value for EE's shareholders and strengthen the market position of EE," wrote the companies in a press release.
"As one of these options, Deutsche Telekom AG and Orange SA are having highly-preliminary exploratory discussions with British Telecom, although it is too early to state whether any transaction may occur. Deutsche Telekom and Orange will make further announcements if and when appropriate."
It's clear that BT is going to buy its way into wireless within the year. What effect will this have on the communications service provider (CSP) market in the U.K.?
Ovum research believes BT's acquisition activity will kick off a flurry of mergers, making the U.K. "the hottest M+A playground in Europe."
"The UK's quad-play market is still in its infancy and is behind most other European countries: Only Virgin Media has managed to sign up a considerable number of customers to its quad-play plans, all the other players can be seen as either mobile-only or fixed-TV-only operators," wrote Ovum analyst Dario Talmesio. "A BT-led acquisition of either O2 or EE will see everybody else rushing on a frantic search for a buyer, acquirer, or a merger: Vodafone, Talk Talk, Sky, and whoever is left alone between O2 and EE will seriously evaluate their identity and most likely reconsider their future. 3 UK is possibly the only player to stay put given its well-tested underdog strategy."
Earlier this year AT&T was said to be eying investments in Europe, as it works to expand its global footprint. Those speculations dissipated in mid-November when AT&T announced it would pay $2.5 billion to move into Mexico. Big Blue entered into an agreement with Grupo Salinas to acquire Mexican wireless company Iusacell, a provider that serves 8.6 million customers and covers 70 percent of Mexico.