By: Johnny Ghibril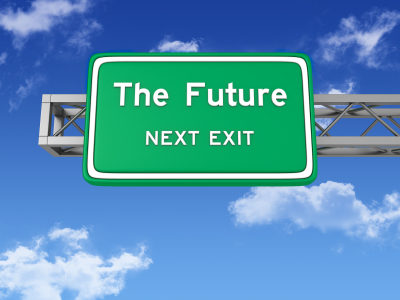 Introduction
With 2018 right around the corner, now is a good time to assess the current state of the telecom industry. Few industries are undergoing as much rapid change as telecom, with the expanded adoption of software defined networking (SDN), reliance on open source platforms, and highly demanding, low latency consumer services such as virtual reality and self-driving cars becoming commonplace. These developments on a continuously growing IoT landscape, which will be further enabled with the development and deployment of 5G and edge computing, ensure that 2018 will be a transformational year for the industry.
With Cisco predicting global mobile data traffic to grow sevenfold, between 2016 and 2021—from 7 exabytes to 49 exabytes, consumer demand for data is exploding. We have arrived at a crucial conjunction for the telecom industry: Will the necessary adaptation to service this level of demand occur? And, what needs to happen to do so? There are clear patterns and trends that give strong indications about the future of telecom, and based upon these observations, there are several developments we expect to occur in 2018.
Continued Movement Toward a Massively Distributed Network
Necessitated by more and more applications relying on nearly instantaneous responses, we will see the business case for edge computing start to take shape, with the first commercial production deployments servicing content to consumers taking place this coming year.
Consider the case of Madison, Wisconsin. In Madison, US Cellular and Ericsson partnered to conduct 5G trials in a real-world setting. During these trials, virtual reality (VR) and augmented reality (AR) applications were successfully tested, proving that these applications are ready to go mainstream. AR and VR functions are heavily reliant on low-latency connections, and these latency requirements cannot be met with a small number of massive data centers that are typically hundreds of miles away.
To function successfully, emerging applications, such as autonomous vehicles, need information in response times that can't be supported by a centralized network that has only a few data centers that are geographically distant. To deal with this, we will start to see micro data centers pop up in previously unlikely places—for example, cell towers. Two companies, Virtual Bridge and Crown Castle, have already announced they will start providing what are essentially micro data centers under their cell towers.
AT&T's CTO Andre Feutsch recently said: "Our network consists of over 5,000 central offices, over 65,000 cell towers, and even several hundred thousand distribution points beyond that, reaching into all the neighborhoods we serve. All of a sudden, all those physical locations become candidates for compute."
With locations such as these now all candidates for edge computing, it will bring computing closer than ever to the customer, all while maintaining a high level of service. The advent of these micro data centers will be a key step in propelling an increasingly distributed architecture.
The ROI on Virtualization Will Not Meet Industry Expectations
Network function virtualization (NFV) underpins most, if not all, of these transformations for the operators—most carriers have already embarked on their journey to build their network clouds in one form or another. However, we predict that in 2018, many operators will see that the predicted ROI from virtualizing their networks will fail to materialize.
NFV promises to increase the flexibility, agility, resilience, and scalability of these networks. It will also enable far superior automation, resulting in improved services and reduced operational costs. The eroding factor to ROI stems mainly from the difficulty in, and lack of, adoption of cloud architecture and design best practices. Virtualized network functions are still not appropriately cloud-native, and true microservices and DevOps-driven operations do not yet take place even in some of the most advanced adopters of NFV.
The decoupling of the software and hardware layers through virtualization in network clouds, as well as the management of hybrid (physical and virtualized) networks, will increase operational complexity and cost—at least in the short term.