By: Todd Murren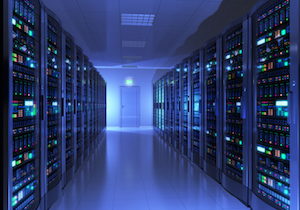 We exist in a world today that has witnessed more transformation in the last decade than over this past century. Knowledgeable systems digitally driven by powerful and innovative platforms and next-gen technologies like distributed cloud, Artificial Intelligence (AI) and the all-encompassing Internet of Things (IoT) make up only a partial list. This relentless appetite for innovation and evolution creates a pace for advancement that can present both challenges and opportunities for that measurement called "success."
Consider the market value of AI, which Gartner estimates will reach $3.9 trillion by 2022. Applications of this technology offer an array of potential: to significantly alter operations and their associated costs, open the door to dynamic new revenue sources, simplify customer interaction and make our data-driven ways of working even more efficient. Another advancement, IoT, which boasts an equally impressive valuation from IDC of $1.2 trillion by 2022, has application in virtually every industry sector—manufacturing, retail, healthcare and government can all substantially benefit from the incredible value IoT data brings to daily functions. If you doubt me, check your Fitbit.
These technologies can have profound implications for the business world, as well as for the data centers that power them. Companies that embrace these platforms and next-gen technologies—and use them to their business advantage—drive demand for more powerful networks and secure IT environments. Consider speech recognition: according to Andrew Ng, Chief Scientist at Baidu's Silicon Valley lab, "training just one of Baidu's Chinese speech recognition models requires four terabytes of training data and 20 exaflops of compute." The global AI leader has poured billions into infrastructure investments over the last several years to protect its immense computing requirements.
The data center industry is faced with a radically changing dashboard as organizations plan to meet their growing data requirements, forecast their rate of change, and determine which applications they cannot be without—and therefore must safeguard against both natural and unnatural events.
Enterprises and hosting companies are constantly seeking innovative facilities that better mitigate risks while increasing their performance. They are also rethinking network connectivity to meet the growing and changing compute environment. One of the most important things to consider for long-term success is location placements. The location of a data center is critical to ensuring the facility runs securely and efficiently. For some, this means at least one of their data centers is up to 150 feet below the earth's surface in an underground facility.
Data Center Trends, Challenges and Opportunities
Let's first consider the state of the global data center industry, both for enterprises and hosting companies' siting facilities. Consider the following insights, supported by findings from IDC:
By 2020, the heavy workload demands of next-gen applications and IT architectures will force over half (55 percent) of enterprises to modernize their data centers, either through updates to existing facilities or the deployment of new ones. These impending changes to design and placement represent a stellar opportunity for CSPs to differentiate and deliver higher quality of experience.