By: Heather Broughton, John English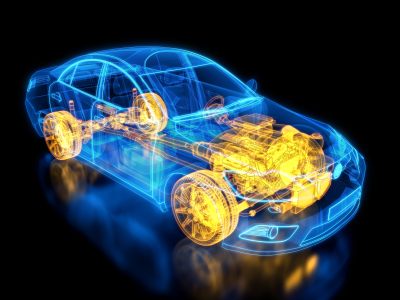 It seems the hype surrounding 5G has been with us for a few years now, but 2019 figures to be the year when actual deployments begin and things "get real." This article takes a look at four critical areas of the new network environment that will come with 5G networks and how things may develop as the year goes along.
5G will drive virtualization in 2019
Momentum is building behind 5G. The US and South Korea are leading the charge with the rollout of the first commercial networks; trials are taking place in every major market worldwide; and Verizon and Samsung have just announced plans to launch a 5G handset in early 2019. Expectations for 5G are high: the next-generation mobile standard will underpin mission-critical processes and innovations, including telemedicine, remote surgery and even driverless cars. However, vast sums of money will need to be spent on network infrastructure before any of this can be realized, and it's the mobile and fixed carriers who will be expected to foot the bill. This complexity is compounded by the fact that many of the aforementioned 5G use cases have yet to be defined, so carriers are being asked to gamble on an uncertain future.
So, what will the 5G future look like and what will it take to get us there?
One thing is for certain amid uncertainty: 5G will drive network virtualization. In 2019, we will see an increasing number of carriers committing to deploying virtualized network infrastructure to support 5G applications and services. Without virtualization, it will be 'virtually' impossible to deliver 5G. This is because 5G requires virtualization both at the network core and, critically, at the network edge. Puns aside, the days of building networks to support a single use case—such as mobile voice and data or home broadband—are behind us. If 5G is to become a reality, then the networks of the future will need to be smart and automated, with the ability to switch between different functions to support a range of use cases. Hence the application of network slicing to provide network instances that are tuned to the particular attributes of a given (e.g. IoT) service.
Moving from the physical world to the virtual, however, is no mean feat. Carriers are now discovering that their already complex networks are becoming even more so, as they replicate existing functions and create new ones in a virtualized environment. Wholesale migrations aren't possible either, so carriers are having to get to grips with managing their new virtual networks alongside earlier generations of mobile and fixed technologies. Despite these challenges, 5G will undoubtedly accelerate the virtualization process. Subsequently, no one will want to be left behind, and we will see greater competition emerge between carriers as they commit funds and resources to building out their virtualized network infrastructures.
To justify this spend and to tackle the challenges that lie ahead, carriers will require smart visibility into their constantly evolving network architectures. Virtual probes that produce smart data, supported by intelligent tools, offer much needed visibility into the performance of these new networks and the services they support. The invaluable knowledge they provide will be absolutely critical for carriers as they accelerate their use of virtualized infrastructure to successfully deploy 5G.