By: Dave Bolan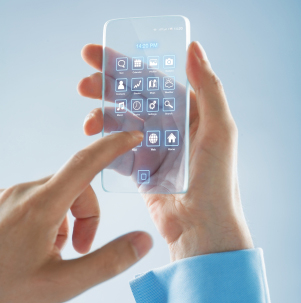 With the advent of the 5G Standalone (5G SA) era, 5G service providers (SPs) can deliver performance guarantees for pervasive mobile networking. A 5G SP can offer premium services and performance with guaranteed service-level agreements (SLAs).
One of the key features of 5G is multi-access edge computing (MEC), which can guarantee SLAs with lower latency and the option of keeping local traffic and data on-premises (also known as data sovereignty), if required. 5G is fundamentally more secure and more reliable compared to previous generations of wireless networks.
Dell'Oro Group defines MEC in two ways, Public MEC and Private MEC. Public MEC is a service available to all subscribers to 5G networks that can be classified as business-to-consumers (B2C) or business-to-business (B2B). Private MEC has specific MEC services on-premises, such as at enterprise campuses and factories, that are classified as B2B (Figure 1).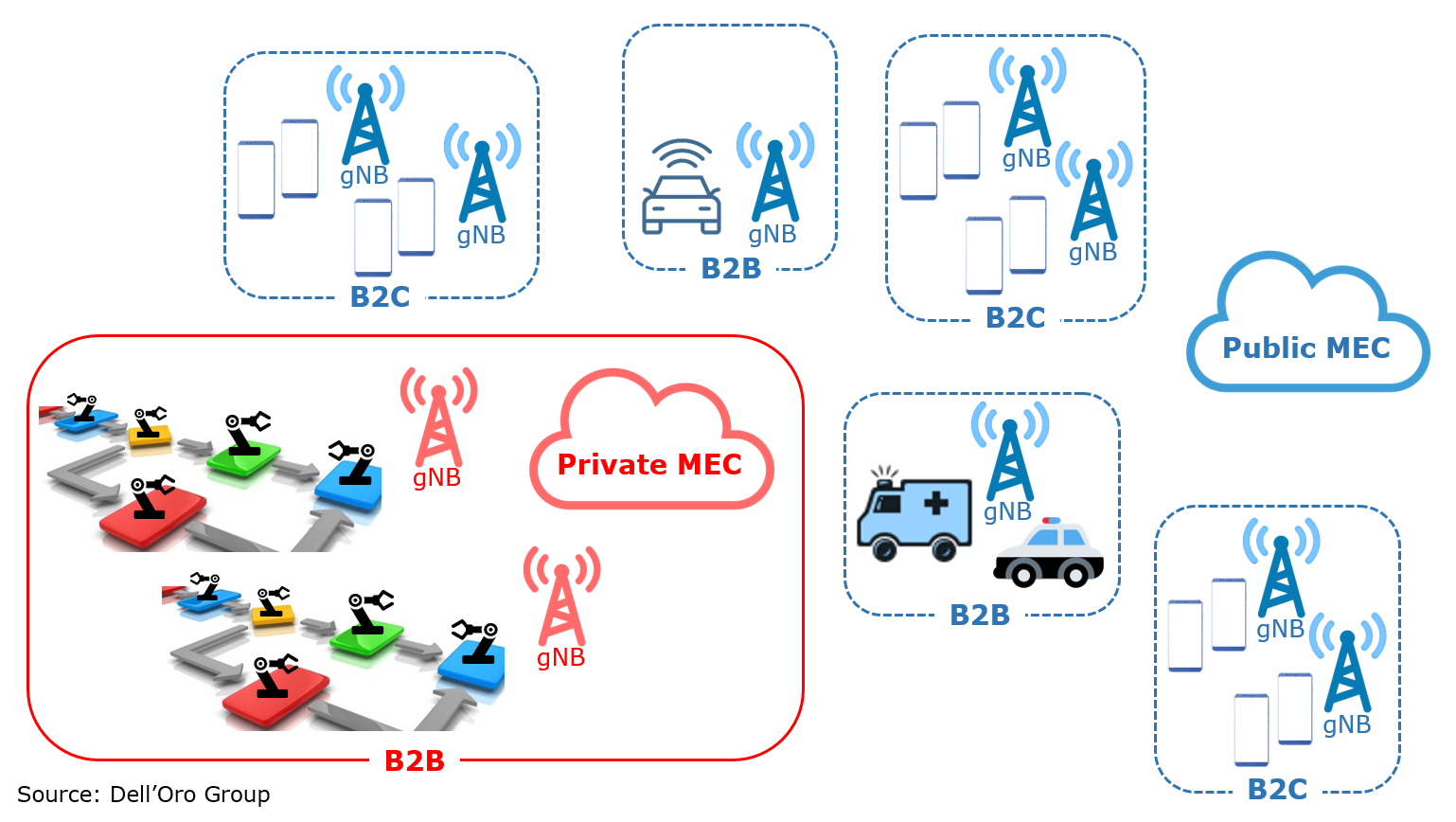 Figure 1: Public MEC versus Private MEC
Enterprises that need broad geographic coverage can take advantage of 5G Public MEC networks. Larger enterprises can take advantage of on-premises Private MEC deployments for their exclusive use. These enterprises are characterized as needing real-time or near-real-time communications, translating to a requirement for low latency, which can be enabled by MEC deployments.
Three network architectural options
NPN (non-public networks), per 3GPP, are intended for the sole use of a private entity, such as an enterprise. NPNs can be deployed in a variety of configurations utilizing both virtual and physical elements. NPNs might be offered as a network slice of a public land mobile network (PLMN), be hosted by a PLMN, or be deployed as completely standalone networks per 3GPP.
5G networks can meet the pervasive mobile networking needs of enterprises requiring wireless real-time communications or near-real-time communications with three architectural options:
The first, 5G PNI-NPN (w/Public MEC) (public network integrated - NPN) is a 5G private network offered as a network slice of a PLMN. All network functions are shared with the PLMN, with the proviso that the 5G SP has provided Public MEC nodes deep