By: Scott St. John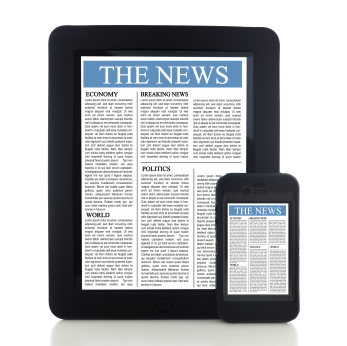 The industry continued to gain momentum this month. There was a noticeable uptick in merger and acquisition activity, deployments, customer wins, and network roll-outs – including significant advancements in 5G. IoT continued to foster innovation news and the CES event in Las Vegas helped fuel the news around it and other technology areas.
The top stories from the month are summarized below. To view all the news as it breaks, check out Pipeline's News Center or subscribe to receive our weekly news summary.

Mergers and Acquisitions
Vodafone Greece announced this month that it has agreed to acquire CYTA Hellas for €118 million. The move would strengthen Vodafone's foothold in Greece, by picking up CYTA's next-gen fiber optic and mobile MVNO assets. If approved the deal would provide an 8 percent bump in market share for Vodafone by providing 300,000 new broadband and 40,000 new mobile customers. In India, Vodafone also announced this month that it intends to reduce its equity position in its merger with Idea prior to its completion which is expected to be completed in the first half of 2018.

Telus announced
that it picked up nearly 40,000 new customers in Alberta, British Columbia, and Saskatchewan by acquiring the western-Canadian operations of AlarmForce from Bell Canada. Bell announced the acquisition of Alarmforce in November of 2017. Now that the acquisition has been completed, Telus acquired the AlarmForce operations for $66.5 million.
In Israel, Allot announced this month that it has entered a definitive agreement to acquire Netonomy. Netomony provides software-based cyber security for the connected home, and the move is intended to bolster Allot's threat-detection and prevention technologies to secure key components for smart homes and the Internet of Things (IoT).

Leaderboard
There was an increase in the number of customer wins announced this month, which is a good indicator that 2018 is off to a running start. It would also suggest some sustainable growth, as several announcements relate to multi-year engagements and extensions of existing collaborations.
Nokia announced
that Optus signed a five-year agreement under which Nokia will manage and maintain key components of Optus' network infrastructure, operations and field maintenance. Nokia also announced that it has been
selected by Telia Company
as the sole vendor for cloud packet core in Sweden, Finland, Norway, Denmark, Estonia and Lithuania.
Huawei announced
this month that China Mobile has selected their CloudFabric solution to build the second phase of its private cloud resource pool for data centers in Hohhot and Harbin. Upon completion, Huawei claims it will be the world's largest OpenStack resource pool.
Netcracker announced
that Tele Columbus has selected their Revenue Management solution. The solution will support Tele Columbus' 2.4 million unique subscribers across B2B and B2C channels in Germany. Netcracker will be the single billing platform for the growing Tele Columbus Group, following its recent acquisitions of Primacom and Pepcom.
In related news, U Mobile stated in a press release that it has extended it partnership with Ericsson in Malaysia to transform its Business Support Systems (BSS). The solution will encompass converged billing and managed services for 5 million mobile customers.

Amdocs announced that Altice SFR has selected its Amdocs Digital Solution to accelerate the introduction of new services for residential, fixed-line customers in France. The solution is aimed at improving the customer experience and increasing automation for new offerings across all channels.
CENX announced this month that it was selected by a Tier 1, global operator for service assurance for wireless, wireline and cloud environments, facilitating a transition to full automation across the operator's global network. CENX will be the single source for service assurance, enabling the operator to move away from a traditional, siloed OSS architecture to a centralized, closed-loop solution for its physical, virtual, and hybrid networks.