By: Doreet Oren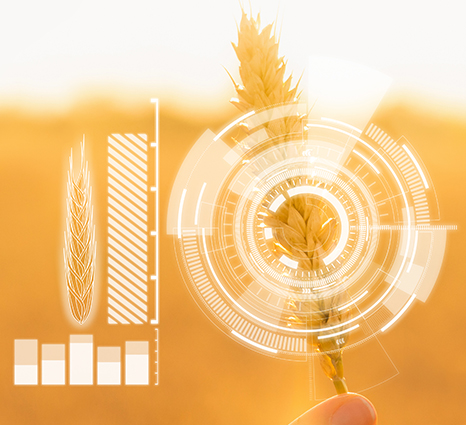 The need to bridge the digital divide is now stronger than ever. It is exacerbated with the COVID-19 pandemic causing a rise in demand for connectivity and especially a surge of demand on cellular networks. We see a record need for video streaming and bandwidth-hungry applications, the result of working and studying from home, increasing reliance on digital communication, and additional connectivity requirements to support businesses in new ways.
Backhaul over satellite for quick deploy
Not everyone in the developing world can afford or has access to computers, but many have 4G smartphones. Because of this, accessing the Internet from their mobile phones via satellite backhaul is the fastest solution for bridging the digital divide. There is a need to reach underserved areas quickly with a satellite alternative to the terrestrial networks that do not provide an adequate solution or are nonexistent altogether.
Satellite backhauling has become an economically viable solution answering the strictest service level agreements (SLAs), and for many mobile network operators (MNOs), it is no longer a niche play. In the past, the satellite option for cellular backhaul (CBH) was often used only as a fallback for hard-to-reach rural areas such as islands, mountains, and deserts, where terrestrial infrastructure such as fiber, next-generation copper, or microwave was either too expensive or unfeasible.
The economics as well as the need to overcome technical challenges have brought LTE satellite backhauling to the forefront in more established markets as well as in the developing world. Clearly, the traditional markets of Asia, Africa, and Latin America are prime candidates for connectivity due to the lack of terrestrial infrastructure.
Satellite backhauling is a quick solution that can be deployed anywhere. Extending cellular networks outside of crowded urban areas is the primary reason MNOs adopt a satellite backhaul solution. At times the requirement comes from the government, which is looking to include the rural population in the country's economy, with a sincere desire to narrow the digital divide. Often in these cases, it is mandatory for the mobile operator to supply such connectivity to the underserved or unserved areas. Other times, competition between MNOs in increasing their subscriber base drives MNOs to extend networks; this is to avoid paying roaming costs to a competitor when their subscriber moves out of their current coverage area. In other cases, there are areas where an opportunity arises to support tourist attractions such as hiking trails, scenic travel routes and ski resorts that require connectivity.
IoT: the new oil of the digital economy
The Internet of Things has raised the stakes and increased complexity further, with billions of connected physical devices around the world now collecting and sharing data. With the number of devices on the planet already surpassing the number of people, this trend will continue. And with access to cheap computer chips and the ubiquity of wireless networks, it's possible to turn anything into a part of the IoT.
More specifically, IoT utilizes specific sensors, protocols, networking equipment, programs and applications to transfer and analyze data to obtain value-generating information across an ever-growing set of business use cases. These include precision agriculture, Industrial IoT (IIoT), SCADA, enterprise IoT (EIoT), telemedicine, logistics, smart city, drones, environment and more.
IoT has expanded its footprint around the globe, including to places that have limited or even no Internet connectivity, including remote farms and factories, ships, mines and oil rigs. The data generated by these IoT implementations is key to the cost-efficient operation, monitoring, planning and advancement of the businesses they support. This data has been coined the "new oil of the digital economy."
Focus on agriculture
The world population is expected to increase from just over seven billion people today to nine or ten billion by 2050. This is an extraordinary number of people to feed, and if we don't start implementing smart agriculture systems now, the world will face massive food shortages in the years to come.
IoT sensors help farmers collect real-time data about their crops. This data is transported and analyzed to make better decisions about how and when to harvest, including when crops are ripe, how much water is being used and if an irrigation system is needed, general soil health, whether they need more fertilizer, and other relevant input.