By: Suresh Chintada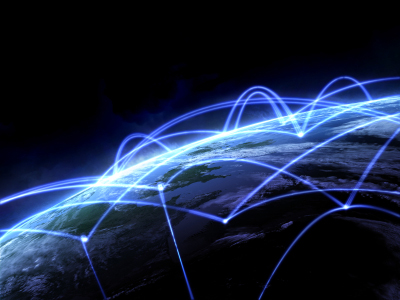 Fast, reliable, and low-latency data services are essential deliverables from telecom operators today. Realizing them is pushing operators to enhance infrastructure, expand network capacity and mitigate service degradation. Unlike other industries, though, telecom networks are vast monoliths comprising fiber optic cables, proprietary components, and legacy hardware. Because of this, there is less enhancing—and more shoring up the creaking infrastructure.

The evolution of RAN
Radio access networks (RAN) are the backbone of the telecommunications industry. However, the industry's propensity to incubate and evolve newer, cost-effective, and energy-efficient technologies has been slow due to monopolization by RAN component manufacturers.
Throughout the history of mobile network evolution, innovation has been driven by the need to ensure a superior customer experience. This calls for an evolution from legacy systems to alleviate shortcomings and address rising demand. The same can be said for the need to evolve the RAN ecosystem to revolutionize the mobile communication industry, as we now move to a new technology like 5G.
Breaking the monolith
To truly appreciate the significance of Open Radio Access Network (O-RAN)—a RAN interface that supports interoperation between vendors' equipment—one must first understand how RAN architecture has evolved through the years.
Traditional RAN architecture
A typical RAN consists of the baseband unit (BBU), the radio unit (RU), and antennas. Traditionally, all RAN hardware was housed on-site within a mobile tower. These sites were controlled by a base station controller (BSC) residing in the backhaul space and connected to the core network. This type of RAN architecture was more suited for a technology like 2G, the first technology designed for digital mobile communication.

Distributed RAN (D-RAN)
To overcome the coverage limitations of traditional RAN, radio units were split from the rest of the hardware (BBU) while maintaining a single wired connection between the two. The split part, known as the remote radio unit (RRU), was housed closer to the antenna to improve wireless coverage. Vendor monopoly persisted, and hardware design changes were always a vendor choice. This type of RAN architecture was used extensively for 2G, 3G, and 4G technology.
Single RAN
As network technology evolved, co-location of multiple technologies led to the need for new radio units for 2G, 3G, and 4G. At the same time, innovation to support multiple technologies in the same software stack led to the consolidation into a single RAN. This model helped operators modernize their older systems at a lower total cost of ownership (TCO).
Cloud RAN (C-RAN)
The next evolution came with the emergence of Cloud RAN, marking a redistribution of functionalities. The BBU and its software components were now hosted in a centralized cloud environment, while the RRUs remained on-site. Because these could be co-located, the evolution to C-RAN delivered resource efficiencies and minimized costs.
Virtualized RAN (vRAN)
Virtualized RAN represents a decisive shift in RAN innovation by disaggregating the BBU software from BBU hardware. This opened the possibilities of using any COTS hardware, making it vendor neutral. Through network function virtualization (NFV), operators can rapidly deploy new applications and services, scale resources, and improve reliability.