By: Scott St. John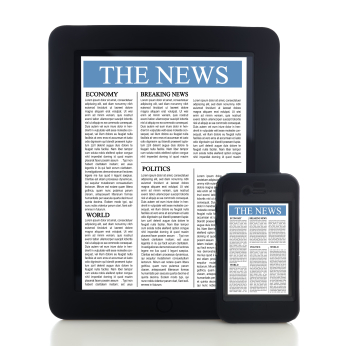 This month, Mobile World Congress Americas provided a global stage for new partnership announcements, product launches, and platform demonstrations. Technology to accelerate 5G network deployments and harness new data from factory floors to the IoT made headlines. New research and industry reports on productivity, password security, and profanity in customer service calls also made splashes.
The top telecom industry news stories from the month are summarized below. To view all the news as it breaks, check out Pipeline's News Center or subscribe to receive our telecom industry news summary.
Innovation and Leaderboard News
New research, reports, survey insights, and partnerships peppered October's industry news. Analysys Mason's annual report on the telecom software market has named Nokia the top telecom software provider by market share for the second year in a row. The global telecom software and services market grew by about one percent to $66.1 billion in 2018, with Nokia's share coming in at $4.8 billion.
The Wireless Broadband Alliance (WBA) announced the winners of the 2019 WBA Industry Awards, which honor the most significant innovations and achievements from across the Wi-Fi ecosystem. KT Corporation, Deutsche Telekom, SK Telecom, Panasonic, Cambium Networks, and Samsung were among the winners.
A new study from Juniper Research found that the total transaction value of the MFS (Mobile Financial Services) market will exceed $1 trillion by 2024; rising from $580 billion in 2019. This is a growth of 70 percent. The research identified a range of untapped opportunities in Latin America for services such as microfinance, microloans and money transfer, as a key driver of MFS growth over the next five years.
Sage released findings of its We Power the Nation survey, which revealed that poor productivity cost the U.S. economy $346 billion over the past 12 months. The survey, which polled 3,000 small and medium business owners around the world, investigates productivity loss and how future investment in technology and digitization impact trade, people and productivity—three success factors at the core of business today. In related workplace news, Nexthink, a global leader in Digital Employee Experience Management, launched the first-ever analysis from its Digital Experience Score data, showing how hundreds of organizations are faring with the digital experience they provide to employees in the workplace. The data shows that many businesses are struggling with the basics, with device issuance standing out as the biggest problem area for organizations when it comes to the impact on employees' IT experiences.