By: Jesse Cryderman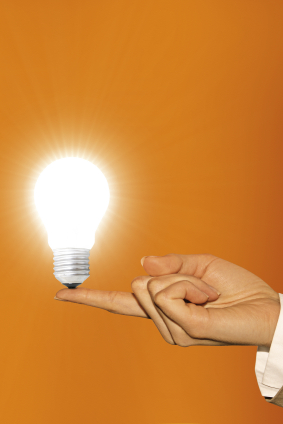 Mobile World Congress 2015 surpassed its own attendance record last month, drawing more than 93,000 visitors to Barcelona. Better weather and consistently bigger crowds, even late in the week, helped boost a buzz which was palpable at times. The Internet of Things (IoT) and 5G took center stage at MWC2015, and supporting technologies of these two trendy topics were equally hot, including NFV, SDN, small cells, millimeter wave technology, and advanced analytics solutions of every stripe.
5G Takes Shape
The 5GPP delivered its vision of a ubiquitous 5G network and Ericsson, Nokia Networks, and Huawei were pegged as the companies to watch in 5G network equipment development. Three additional variants of LTE were showcased as well: LTE-U, LTE-M, and LTE-B. These technologies leverage the benefits of LTE in exciting new ways. Nokia and KT, for example, explained how LTE-M connectivity for M2M/IoT devices can enable a low-bandwidth device to run for 10 years off just two AA batteries.
In a report published by the 5GPP, the organization discussed how commercial off-the-shelf (COTS) hardware will play a major role in the network transformation on the way to 5G:
"Ten years from now, telecom and IT will be integrated towards a common infrastructure massively based on general purpose and programmable hardware that will offer resources for transport, routing, storage and execution. Network equipment will become "computing equivalent"equipment that gathers programmable resources based on virtualization technologies. These nets will embed computing and storage resources in a converged infrastructure to orchestrate the delivery of IT and network services."
Werner Mohr, chair of the 5PP and head of research alliances at Nokia Networks commented on the role of LTE. "LTE and its continuous evolution will be sufficient until the end of the decade. However, after 2020 a new generation of technologies will be needed to address market demands."
Ericsson had big 5G news at the beginning of the show. The company partnered with academic and vendor partners to launch "5G for Sweden," a program that aims to strengthen the competitiveness among industries by effectively and efficiently developing and integrating ICT solutions in products and services based on 5G standards. One example of the 5G for Sweden program is a cooperation between Ericsson and Scania that addresses future transport solutions and takes place within the Integrated Transport Research Lab at KTH.
"By bringing strong industries and leading universities and research institutions together, we will gain valuable insights and innovations that will enable industries to become digital, using 5G as an enabler," said Sara Mazur, Head of Ericsson Research. "We will establish a strong research community in the ICT field and its integration in industry processes, products and services. Our expectation is that in 2020 the network infrastructure will be capable of connecting everything according to a multiplicity of application-specific requirements."

Wearables
On the device side, wearables (particularly watches) and the latest phones and phablets from Samsung were consistent crowd catchers. Surprisingly, some of the hottest devices were unable for public perusal, shrouded by red ropes (Huawei) or transparent jail cells (Samsung). This probably means the devices aren't quite ready for primetime.

One interesting device that Telefonica showcased was the FiLIP. It's a wearable phone and locator for kids that resembles a large watch. The FiLIP enables parents to call, text and locate their child right from their phone, giving kids the freedom to be kids and parents a little extra peace of mind.
BSS/OSS Innovation
In the realm of OSS and BSS, vendors were showing off evolved or wholly-new platforms that help service providers rapidly roll out and monetize new digital services, create and extract more value from existing services, and consistently find ways to better understand the customer and deliver superior experiences.