By: Jesse Cryderman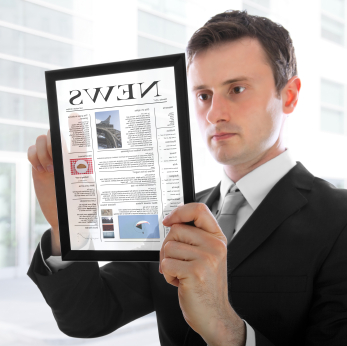 Verizon tops in wireless network quality
Which communications service provider (CSP) has the best network quality in the United States? According to the latest report from J.D. Power, Verizon Wireless leads the pack in all regions. The marketing firm also found that overall network performance varies widely by service segment and service use case, meaning solution providers still have plenty of nuts left to crack, and its report goes on to quantify investment in network upgrades: customers who switch service providers based on network quality pay, on average, $17 more per month. Additionally, customers with 4G LTE service are more loyal to their CSPs and report fewer problems than those with 3G.
These findings are corroborated by a recent survey conducted by Vasona Networks that highlights the importance of mobile-data network performance. Most smartphone users expect faultless mobile-data service and 100 percent network uptime, according to the survey.
"Mobile internet performance is becoming increasingly important for consumers, and this survey indicates just how high a bar subscribers are setting for their service providers," said John Reister, Vasona's VP of marketing and product management, in a press release. "Our findings indicate that it is no longer sufficient for mobile operators to offer a good experience most of the time across most of their network. Today, if every cell [phone] isn't delivering great performance, subscribers are being let down."
VoLTE: coming to a network near you
Despite years of development, voice over LTE, or VoLTE, isn't yet a reality for most mobile network operators (MNOs), but the latest market research from Infonetics signals that a change may be on the horizon. Service providers' spending on VoIP and IMS equipment is up 30 percent thanks to VoLTE, with Huawei, Alcatel-Lucent and Genband at the head of the class of network equipment manufacturers (NEMs) serving this market segment. As the month of August drew to a close, an additional operator, Scartel, announced impending VoLTE service, which means a total of 12 MNOs are prepped to launch VoLTE by the end of this year. Like so many others, Scartel's prime partner in its march toward a successful launch is Huawei.
The new NSN
What's in a name? Everything. Since Nokia bought out Siemens's stake in Nokia Siemens Networks in July, NSN will now be known as Nokia Solutions and Networks. The rebranding includes color and font changes but, thankfully, leaves email addresses and, more importantly, brand awareness unchanged.
August was a good month for the new NSN. First, Gartner placed the company in the "Leaders" section of its
Magic Quadrant for LTE Network Infrastructure
. Then the solution provider scored a large network-upgrade deal with Russia's largest mobile operator, MTS, whose chief technology officer, Andrei Ushatsky, extolled NSN's expertise in an official announcement: "It is a challenge to install and integrate new equipment into our existing network without disrupting end-user services. I am sure that our specialists, in cooperation with NSN's experts, will ensure a swift execution of this project, thus improving the quality and safety of voice and internet services for our customers."
NSN also tallied a win for its customer experience management (CEM) solutions. Since early summer Beijing Mobile has implemented the company's innovative quality of experience (QoE) service, which links network performance to subscribers, and watched as its customer-experience numbers have steadily improved, all thanks to the network insights of NSN.