< Awards Home
Innovation Awards Contestants
Pipeline is proud to showcase the annual Innovation Awards winners, finalists, semi-finalists and nominees. All of these companies have contributed innovative solutions to the industry and have helped to push the boundaries for everyone. The Winners, Runners-Up, Finalists and Nominees will be announced as they become available.
2019
Winners
Most Innovative Technology Provider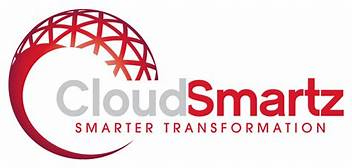 Runner-up: Intraway
Innovations in Operational Support Systems
Runner-up: Sigma Systems
Innovations in Business Support Systems

Runner-up: ETIYA
Innovations in Network Technology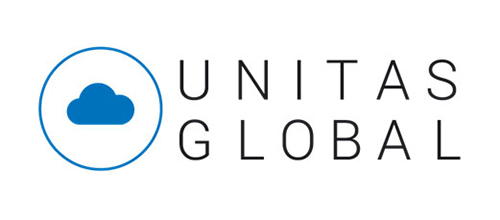 Runner-up: PacketFabric
Innovations in Customer Experience

Runner-up: Synchronoss
Innovations in Analytics
Runner-up: Intersec
Innovations in Data Aggregation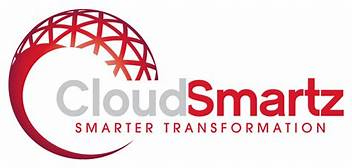 Runner-up: Inflect
Innovations in Managed Services

Runner-up: Unitas Global
Innovations in Cloud Technology

Runner-up: Unitas Global
Innovations in Assurance
Runner-up: LightRiver
Editor's Choice
Runner-up: ETIYA
Finalists
CloudSmartz
Comarch
ETIYA
Inflect
Intersec
Intraway
LightRiver
Netcracker Technology
Packet Fabric
Radisys
Packet Fabric
Sigma Systems
Packet Fabric
Synchronoss
Unitas Global
Ziotis
Semi-Finalists
Current List of Semi-Finalists
Apptium Technologies
CloudSmartz
Comarch
CSG
ETIYA
gen-E
Inflect
Intersec
Intraway
LightRiver
Netcracker Technology
PacketFabric
Radisys
Sigma Systems
Synchronoss
Unitas Global
Ziotis
Nominees
Current List of Select Nominees
3eTI
6WIND
7layers Inc.
A1QA
A2iA Corporation
A3&O
Absolute Software Corp.
Accanto Systems
Accedian Networks
Accenture
Accuris Networks
Acquia
Active Video
Adax
ADVA Optical
Advanced VoIP
Advantech
Aepona
Aeris
AeroHive
Akamai
Alchemy Systems
Alert Logic
Allot Communications
ALTEN Calsoft Labs
Alteryx
Amdocs
Anritsu
APCON
Apkudo
AppNeta
Apptium Technologies
Aptilo Networks
Apttus
Aria Systems
Aricent
Arista
ARM
ASC Technologies
AT&T
Atos
Aurionpro
Avanti Communications
Avaya
Averox Pvt Ltd
Aviat Networks
AWS Elemental
Ayehu
Baicells
Bastille
BearingPoint
Benu Networks
BICS
Birst
BluLogix
BMC Software, Inc.
BridgeGateData
BrightLink IP
Brite:Bill
BroadAspect
Broadpeak
Bromium
BT
BT Americas
Calero
Calix
Calltower
CanGo Networks
Casa Systems, Inc
Cavium
CDG
CellAntenna
Celltick
Centrify
Cequint
Ceragon
Cerillion
Certes Networks
CGI
Check Point
Chelsio Communications
China Unicom
Chunghwa Telecom Global
Ciena Blue Planet
Cisco
Cisco Jasper
Clearbridge Mobile
Clearfield
Cloudera
Cloudify
CloudJumper
CloudSEK
CloudSense
CloudSmartz
Cluep
Cobham Wireless
Comarch
Comcast
Commscope
comScore Inc.
Comtech
Conviva
Corero Network Security
CPqD
Cryptzone
CSG
Dali Wireless
Datameer
Dell EMC
Demigos
Deutsche Telekom
Digital Realty
DigitalOcean
DigitalRoute
Dimension Data
Empirix
Eplexity
Ericsson
ETI Software
ETIYA
European Dynamics
EXFO
F5 Networks
Federos
FireEye Inc
FlexiTon
FNT Software
Forthnet
Fujitsu
FutureDial
Gemalto
gen-E Technologies
Genesis ATS
Global Convergence Solutions
Globys
goTransverse
Greenwave Systems
GTT
Guardtime
Guavus
HID Global
Hitachi Vantara
HPE
Huawei
iBasis
IBM
iBwave
IMImobile
Incognito
Infinera
Inflect
Informatica
Infosys
InfoVista
Ingenu
InterDigital
Interra Systems
Intersec
Intraway
Iridium Communications
Italtel
Keeper Security, Inc
Kentik
Keysight
Kronos Incorporated
Kymeta Corporation
LightRiver
LitePoint
LogiSense
London Security Solutions
Lookout Security
Luxoft
MachNation
Mahindra Comviva
MapR
MATRIXX Software
Mavenir
MDS
Mellanox
Metaswitch
Microsoft
Mimecast
Mobileum
Mobilite
MYCOM OSI
Netadmin Systems
NetApp
Netcracker Technology
Netformx
NetQuest Corporation
Netronome
NetScout
Nokia
NoviFlow Inc.
NTT Communications
Oculeus
OpenVault
Optiva
Oracle
Orange
Orchestral Networks
OSSera
PacketFabric
Panviva Inc.
Pega Systems
Per Vices
Pica8
PodM2M
Polaris Wireless
Qualcomm
RAD
Radisys
Red Hat
Resolve Systems
Retelit
Ribbon Communications
Rishabh Software
Rohde & Schwarz
Samsung
Sandvine
SAP
Satmetrix
Sckipio
Sequans Communications
Sierra Wireless
Sigma Systems
SIGOS
SilverPeak
SK Telecom
SmartAction
SmithMicro Software
Solarwinds
Spirent
Stefanini
StellarRAD Systems
Subex
Summa Networks
SurfWatch Labs
Swisscom
Synchronoss
T-Mobile
Tableau Software
Tango Networks
TATA Communications
Telchemy
Telco Systems
Telecom Argentina
Telefonica
Telenor
Televergence Solutions
Telia Company
Telit
Tenable Network Security
TEOCO
TIERONE
Unitas Global
UST Global
Vantrix
Varonis
Vasona Networks
Verimatrix
Verizon
Viaccess-Orca
Viavi
Virtual Hold Technology
Vitria
VMware
Vodafone
VOSS Solutions
WeDo Technologies
XO Communications
Zeetta Networks
ZeroStack Inc
Zinwave Ltd
Ziotis
Zscaler, Inc
ZTE
Nominations are open all year. To request a nomination, email us by clicking here. Or, to nominate your company, a customer, partner or technology supplier click here.