By: Scott St. John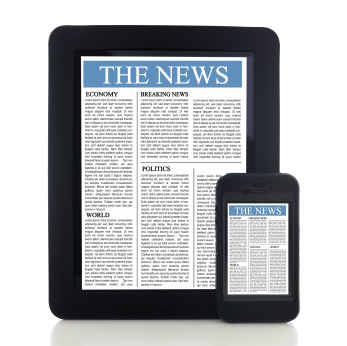 Smart cities, smart sprinklers, and smart cars: July brought news of fascinating developments in and applications for IoT technology. And that's even before the new Nokia Open Innovation Challenge global competition truly gets underway. This new annual competition puts Nokia prize money behind innovative technology, products, and solutions that will change the world, and this year's focus is on IoT. The news this month also included broadband internet expansion to previously unserved areas of the Northeast U.S., the first end-to-end 5G non-standalone (NSA) 3GPP data call on a commercial mobile network, and the completion in Poland of a live network trial to validate the benefits of cloud-optimized radio access networks, which contributes to paving the way for 5G.
The top stories from the month are summarized below. To view all the news as it breaks, check out Pipeline's News Center or subscribe to receive our news summary each week.
5G and network news
This month, Windstream Enterprise (WE), a leading provider of advanced network communications, announced the achievement of a milestone for its SD-WAN solution: surpassing 1,000 customers. Introduced just over a year ago, SD-WAN has been purchased by more than 1,000 mid-size and enterprise customers representing tens of thousands of locations in banking, healthcare, retail, hospitality and other vertical markets. In other SD-WAN news, Telco Systems and FatPipe Networks have teamed up to provide an open uCPE solution for offering real-time SD-WAN VNF services.
News of key updates in Europe also rolled in. In Italy, Fastweb and Huawei announced that they have completed the first Flexible Optical Network deployment. The deployment encompasses over 2,300 km between Milan and the South of Sicily, providing 200 Gbps capabilities with full resiliency and services continuity through Automatically Switched Optical Network (ASON) technology. To easily and cost-effectively boost network capacity across core PoP sites, GEANT has implemented Coriant's disaggregated optical transport solution to support high-speed Data Center Interconnect (DCI) and alien wavelength applications. Core PoP sites include London, Amsterdam, Frankfurt, Hamburg, Paris, Geneva, and Marseilles. And P4 sp. z o.o. (Play), subsidiary of Play Communications S.A. (WSE: PLY), has selected Ericsson as an additional partner to expand its radio access network in Poland, which is based on Ericsson Radio System. The network expansion includes radio access network components as well as Operation Support System (OSS) components with Ericsson Network Manager.