By: Paul Hughes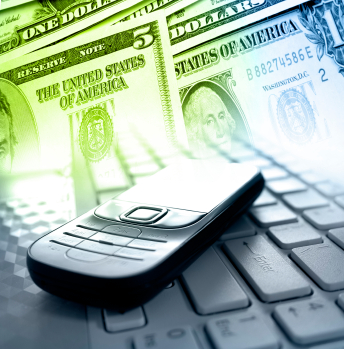 The heyday of the dot com era was a great time to be in IT. Endless venture capital firms flooded the sector, Internet startups seemed to emerge on a daily basis, and they were offering all sorts of applications and services, and there seemed to be an endless stream of new technology options for the enterprise and the consumer. There was one inherent problem with the majority of those businesses: When asked the question, "What is your revenue generation strategy?" more often than not, the question would elicit either a blank stare or answers such as "our technology is revolutionary" or "we'll worry about that when the time comes."
Well, the time has come and gone, and we all know what ended up happening, as no business case meant no business. Will it happen again with newer technology trends, like the Internet of Things (IoT)? The time for a reality check is here.
IoT is still a relatively nebulous topic that will eventually touch most aspects of everyday life, from connected cars to smart watches to the ships, containers, planes, and trucks that bring goods to market. Cities are connecting, agriculture is connecting, as is the much-anticipated connected health that involves health sensors and devices or various other tracking tools to monitor and gather data on a multitude of health events. And these billions of devices — up to 27 billion, according to Machina Research — will need to communicate with other devices, as well as other parts of the network and the wider Internet in order to truly provide a web of always-on services and capabilities.
The transformative nature of IoT also translates to a market opportunity for the communications service provider (CSP) community. Machina Research has forecasted that the IoT market will rise to as much as $3 trillion (USD) by 2025. By that time, those 27 billion things will be connected to the network. CSPs will be a critical part of the IoT ecosystem, delivering the wide area connectivity that will serve as the key foundation for connected devices.
Leveraging traditional CSP voice and data, business having matured in most markets. And now, IoT is evolving for an expanding number of CSPs across the globe as an important avenue for new revenue streams and growth. As billions of devices begin to trigger trillions of transactions and generate huge volumes of data that will need to be processed, the CSP will sit in the middle as the enabler, playing a critical role in the ecosystem and empowered to build a profitable model from it. However, jumping straight into the IoT and hoping to find success will be a sure recipe for disaster. Instead, CSPs should take a closer look at the opportunities before deciding how to tackle this market.
Finding the Right IoT Business Case
The greatest business potential for CSPs will likely grow out of enterprise sector needs and would be best focused on specific verticals. Connecting assets or related products and services at scale to the Internet would give enterprises a greatly expanded level of operational efficiency and product awareness, tied in to the newfangled connectivity becoming available via low power wide area (LPWA) or upcoming 5G-related capabilities. Many CSPs are already creating entirely new business lines.
From the onset, the benefits of the CSP implementing IoT included building business models around improving operations and consequently reducing operational costs for the enterprise. For many enterprises, the benefits of adopting IoT would become an added way to provide a new layer of knowledge around service quality, increased service protection, and issue prevention. This would come via IoT end point devices that closely monitor enterprise assets in order to minimize downtime and maximize output. Predictive maintenance, as well as automation, would provide additional factors that would increase production and further reduce per-unit costs.