By: James Messer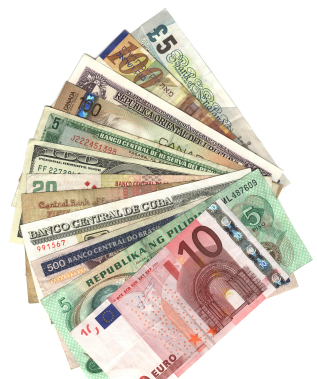 CSPs must embrace rapidly evolving IoT marketplaces, technologies and services to drive new revenue and stay competitive. Whether sold directly to consumers and businesses, or through partnerships, solutions like connected cities and cars, telemedicine, utilities and agriculture, and "pureplay" connectivity solutions (LTE-M, LPWAN, 4/5G) are complicated endeavors. This is particularly true when coupled with their respective ecosystems, bundling, and partnering challenges. Considerations like the cost to serve, configurability and scalability are especially challenging in light of the numerous legacy systems deployed in many CSP environments.
Complex New Business Models
Cloud-connected assets and customers with real-time information and decision-making capabilities form the basis for enhanced business models. Businesses can deploy more customer-centric, outcome-based models and respond quickly to evolving markets. When businesses can scale immediately upon demand, they can allow consumers to purchase incremental amounts of a subscription, opening new consumer options and revenue streams. New business models means more flexibility in the options offered to consumers, for example, the ability to purchase self-monitoring products and services, or to support automatic reordering and maintenance for roadside assistance with dispatch (including vendor settlement), windshield replacement, among other options.
Consider how Rolls Royce, as covered recently in IoT Business News, provides jet engines "as a service" for airlines. They own the engine and its care and maintenance, while the airlines pay a fee per-engine-flying-hour for an engine in which thousands of sensors are embedded to track real-time engine conditions and monitor upcoming maintenance needs using predictive analytics. Airlines reap the benefit of simplified operations, and Rolls Royce increases its revenues.
Continued Technology Growth and Adoption
The number of connected devices is growing at a rapid pace, generating massive amounts of real-time information that enables deep insight about the devices and the environment around them. All these devices require connectivity. IoT-centric examples include LTE for Machines (LTE-M), low power wide area networks (LPWAN, i.e., Ultra Narrow Band) and spread spectrum connectivity. These technologies do not require power and provide five to 10-year battery life.
Monetization Challenges: Key Questions to Ask
Where does this lead from a billing and monetization perspective? How do you cost-effectively sell $1.49/month or $16.00/annual plans for LTE-M connectivity (based on AT&T's publicly-stated low-end pricing)? And what about cases where CSPs also sell additional services layered on top of connectivity, and provide partner services requiring settlement with multiple parties? How can they cost-effectively bill, support, recognize revenue and provide partner settlement for enterprise accounts with thousands or millions of devices per account? For IoT services, CSPs must also frequently factor in multicurrency, personally Identifiable Information (PII) and data localization on a global basis.
Historically, many CSPs have in-country or regionalized billing systems. They haven't necessarily needed to address consolidated global billing. When organizations evaluate the "cost to bill" for services with legacy systems, the billing costs alone can exceed ARPU, as in the "connectivity alone" example above. Several Tier-1 CSPs have mentioned this as a factor in driving a need to look at alternative solutions. Additionally, most legacy systems are expensive to scale and configure — many requiring coding — and an installation to address a new region due to data localization. This is all highly cost prohibitive.