By: Becky Bracken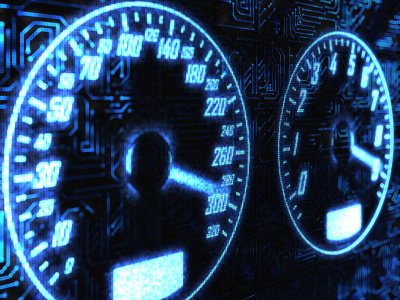 It's "Knight Rider" without the silly outfit. Today's vehicles are little more than beefed-up microprocessors on wheels capable of everything from real-time location reporting to pre-heating the oven. Connected-car technology is real and it's here, now. That's not the problem. The head-scratcher for CSPs is how they can best capitalize on it.
First, a look at some of the latest, most promising, connected car developments.
Flo Ridalong
Those ubiquitous commercials featuring the glib and perky Flo riding shotgun with everyday insurance customers illustrates one of the latest, and most promising, developments in connected car technology adoption. The advertisement promises lower insurance rates in exchange for having your driving habits monitored via the car's on board computer.
"The main obstacle for the connected vehicle continues to be the business model, not the technology," Leo McCloskey, vice president of marketing for connected car innovator Airbiquity says. "To my mind, the wild card is the insurance industry. If an exchange of vehicle and driving data for lower insurance rates could be realized, the industry would start to see a clear, everyday reason for the connected car. Insurance is a fee we pay each day, and the actuarial model can be refined through access to granular, life-cycle data in ways that reduce cost to drivers and owners. Finding a way to create the service delivery platform to knit together the ecosystem is not problematic; we do that, for example. The CSPs can play an interesting role here, and I'd watch it closely for real innovation that accelerates market acceptance and customer acquisition."
Can you steal a Subaru with SMS?
The short answer: yes. When hackers stole a Subaru Outback using an Android smartphone and SMS text messages, the problem of car hacking got it's own tagline: War Texting. The hackers used the cloud that's used to connect systems like OnStar and the car to unlock the doors and start the engine. The GSM network isn't encrypted and was ripe for hacking by someone with a laptop and something to prove.
And then there was the 2010 Toyota recall for allegations of unintentional acceleration. Following that crisis, the Transportation Research Board (TRB) commissioned a report that looked at the potential for connected car technologies to be hacked or what it called, "automotive vulnerabilities to cyber-attack." On-board electronics can't just be used to boost a ride, now the car's very own systems can be turned against the driver. Scary stuff and certainly enough to impact a multi-billion car brand for many years to come.
And with Juniper research predicting more than 92 million vehicles on the road that will feature technology to integrate the smartphone into the head-unit by 2016, cyber-security for the connected car is sure to be big business.