"The product experience is what underpins a satisfying customer experience"
"We win on usability every time," Margitta adds. "While competitors are focused on a diverse and often disjointed set of products, Tribold is focused on one. When you combine Tribold EPM with the platform and SaaS capabilities it eliminates many potential concerns that may have previously presented an obstacle. Cloud-based delivery ensures Tribold is treated more like a desktop application which makes it easier to buy and easier to deploy directly to the business user."
And, that's just not lip service. Tribold has recently done very well winning business from Oracle shops like Orange, CenturyLink, and Sky and they don't see that momentum slowing down anytime soon.
The Heart of the Matter
CSPs can leverage product management solutions to better design, develop, deliver, and hone a superior customer experience. An experience that is impacted more by interactions with the customer's products than the less frequent interactions with their service provider. The appeal, diversity, and quality of those products are also what will most likely not only attract customers, but retain them as well. Even some of the least liked CSPs may be able to attract customers through superior products and services, but the key to customer retention may be how well a CSP is able to capitalize on their understanding of their customers to evolve their product offerings in order to keep their customers engaged. In this respect, the product experience is at the center of the customer experience and any product innovation cascades through to new and existing customers (Figure 1).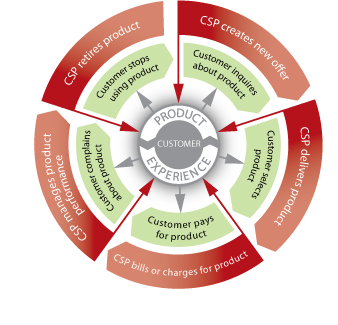 Figure 1 - The impact of the product experience on the customer life-cycle.