By: Alex Hoffman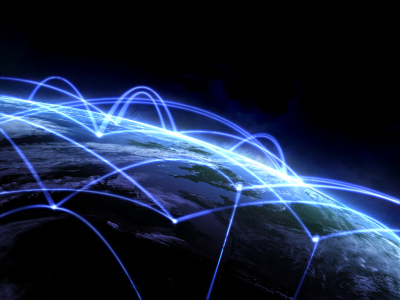 Customer experience management is posing unique challenges as mobile and fixed-line communications service providers (CSPs), as well as corporate networks, aggressively migrate to an all-IP infrastructure. IP (internet protocol) networks efficiently deliver converged voice, video and data services and applications, and they operate more cost-effectively. In the hopes of enhancing their profitability by generating incremental revenue and reducing subscriber turnover, CSPs are seeking to administer next-generation services using IMS (IP multimedia subsystem) and LTE (long-term evolution) service-delivery infrastructure to enhance their profitability by generating incremental revenue and by reducing subscriber turnover.
Enterprise networks across the world are also looking to invest in unified communications strategies via all-IP networks that seamlessly integrate voice, video, instant messaging, and collaboration while reducing costs at the same time. SIP (session initiation protocol) trunking offers enterprise networks a flexible option for doing just that by replacing conventional TDM/PRI lines.
The world is gravitating toward all-IP networks, and customers want the same reliability, security and protection they've come to expect from legacy TDM (time-division multiplexing) systems. To successfully make the transition, network operators must maintain the same levels of service assurance that have exemplified the delivery of voice services for decades.
Managing the customer experience
The public switched telephone network (PSTN) was designed for bulletproof reliability: a dedicated channel created between end points guaranteed that the full bandwidth of the channel remained connected for the duration of a communication session (a phone call, in layman's terms). Generations of tools and processes have evolved since Alexander Graham Bell's heyday to help network operators manage the customer experience: circuit switching of the PSTN variety relies on dedicated connections, but with packet switching IP routes are shared by packets from multiple competing communication sessions, creating new challenges for guaranteeing service quality that never existed in circuit-switched networks.
The bit rate is constant during a circuit-switched connection, as is the delay between the end points, but both can vary in the course of packet switching because of the queuing that takes place with packets. Furthermore, circuit switching reserves bandwidth for the duration of a call, allowing a customer to benefit from a dedicated path, but packet-switched IP sessions have to deal with the effects of jitter as well as packets arriving late, both of which impact the customer experience.
Managing the customer experience for an IP phone call requires next-generation solutions. But as difficult as it is to ensure quality of service (QoS) for two people connecting on a voice call, the challenge becomes exponential when one considers IP conference calls or video calling.