Breakthroughs in Delivery:
The Ethernet Access
By Michal Winkler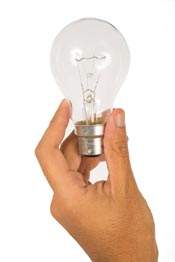 Over the years that Ethernet has become ubiquitous, demand for Ethernet broadband service providing 2, 4, 10 …100Mbps has constantly increased. However, a fiber "bottleneck" has caused demand for the service to outstrip its availability. It's estimated that less than 10% of business buildings are connected to fiber, and more than 80% of SMEs have no access to fiber.

This bottleneck shows few signs of being eased in the near future because it is still very difficult to get approvals to deploy fiber, and it's expensive and time-consuming to install once approvals are obtained.
Breakthroughs in Standards and Interoperability for Ethernet in the Access

The New Standards
New standards have been ratified by IEEE, ANSI and ITU-T for delivering Ethernet in the First Mile (EFM). By creating a common language for providing Ethernet broadband services over copper and fiber, these standards have opened the door for mass deployment.
IEEE 802.3ah 2Base-TL standard introduced the concept of utilizing a 'bonded multi-copper pair group' performing as a single link that provides long-reach, high-bandwidth Ethernet services for fiber-deprived customers. The EFM bonding scheme proved to be superior to all other existing bonding schemes such as IMA (bonding over ATM) or the M-Pair G.shdsl. It provides better performance in all aspects – service throughput optimization, network integration, delay, noise immunity, etc. New solutions supporting these standards have been already developed and have been introduced by vendors over the past year, and have been deployed by carriers such as Qwest and others.

A special emphasis has been put on Operations, Administration, and Management (OAM) functionality as it is an essential requirement for enabling mass deployment by large carriers. The OAM is required in order to allow full visibility into the access network, simple integration into existing carrier networks, and scalability with easy growth. It enhances the monitoring of the link operation and health as well as improves fault isolation. The IEEE 802.3ah standard specified the requirements only for a link level OAM. The IEEE 802.1ag and Metro Ethernet Forum are now in the process of completing specifications for end-to-end connectivity OAM and service-level OAM.

Standards certifications make copper-based solutions a 'safer buy'.
Certification and interoperability testing have been heavily promoted by the Metro Ethernet Forum. Sixteen vendors whose 39 products successfully passed the first MEF certification process were announced at the 2005 Metro Ethernet World Congress in Berlin this year. The first phase of certification based on MEF-9 requirements verified vendor equipment to deliver Ethernet services properly. The second phase, announced in October 2005 would certify Ethernet services as provided by service providers.

The certification process will benefit service providers, vendors, and end users. It will expedite deployment of Ethernet services by ensuring interoperability and by reducing the time and cost of deploying new service/platforms.
© 2005, All information contained herein is the sole property of Pipeline Publishing, LLC. Pipeline Publishing LLC reserves all rights and privileges regarding the use of this information. Any unauthorized use, such as copying, modifying, or reprinting, will be prosecuted under the fullest extent under the governing law.