By: Becky Bracken

M2M is driving an increasingly complex relationship between networks, service providers and an exploding number of devices coming online, which is expected to reach 20 billion by 2020. Those devices will be powered and connected by a complicated convergence of networks, CSPs and devices that is just now taking shape. M2M winners will be determined by the ability to form the strategic partnerships necessary to quickly and effectively deliver a variety of M2M services to enterprise customers that produce immediate bottom-line results.

According to the research company IDC, the value of the M2M market, including hardware and connections, will reach $7 billion by 2014. The case, as it were, is closed on the argument that M2M is worth the effort, and in order to get in on the action, partnerships are happening quickly and adding even more confusion to the landscape.

AT&T Mobility, for instance has formed strategic partnerships to beef up its M2M capabilities. AT&T's partnership with M2M platform provider Axeda offers critical expertise in the industrial, medical, IT, banking, retail and government sectors. ILS Technology is AT&T's partner in monitoring, predictive maintenance applications in building automation, data center energy management and industrial markets. Other strategic AT&T partnerships include SensorLogic, which specializes in fleet management and industrial markets, and Sierra Wireless, developer of AirVantage cloud-based service and development platform.

Simplicity and flexibility is what the M2M ecosystem needs in the midst of this tectonic shift toward M2M services. Standardization of technology, the definition of M2M, and delineation of M2M market segments are a good place to start.

"The (M2M) market needs simplicity and flexibility," John Horn, president of RACO Wireless, T-Mobile's M2M partner, says. "It's the companies that can provide this that are the ones that will continue to win."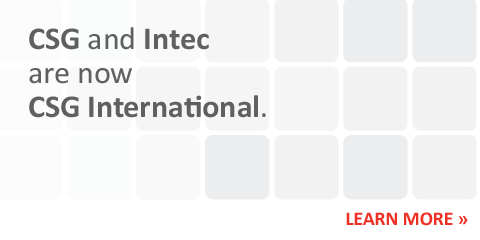 Standardize or Suffer
In order for the billions of devices, services and networks to realize the full M2M potential, standardization will be key. Just look at AT&T Mobility's list of partnerships above. The only way AT&T can orchestrate reliable, effective service delivery to its customers with all of those strategic partners is through technology and security standards. Several separate bodies across the globe are working to solve the standards dilemma for the M2M market.

In Europe, there's ETSI. Under the guidance of chairwoman Marylin Arndt from FT-Orange, TC M2M wants to provide an end-to-end view of M2M standardization. Many disjointed standards have already been developed, "... addressing various radio interfaces, different meshed or routed networking choices, or offering a choice of identity schemes," according to ETSI. But no one has successfully brought all these pieces together.

In China, Dr. Qi Qingzhong, Member of the Science and Technology Committee of China Telecom, is calling for nationalized standards.

"It is urgent to develop national-level standards, even for the three major Chinese mobile operators that are developing different M2M standards," Dr. Qi Qingzhong says. "Only when standardization is achieved can M2M modules and terminals fulfill large-scale and cost-effective manufacturing, and the industry value chain match the potential of M2M services."